Get Outside. Explore Nature. Do Science.
Explore Your River National Park
Rivers Are Alive is a K-12 environmental education program offered in partnership by the Wild Rivers Conservancy and the St. Croix National Scenic Riverway throughout the St. Croix watershed in every season.
Rivers Are Alive offers engaging, standards-aligned science activities. Our whole school model connects students to this National Park and its watershed in a learning progression.
We believe in the benefits of reconnecting with students throughout their school career to provide a holistic approach to environmental education so that rivers are always alive and present in their learning. We also believe in empowering educators to be river and watershed experts through valuable teacher in-service workshops.
The National Park Service and the Wild Rivers Conservancy invite you to learn about and experience the wonders of the St. Croix National Scenic Riverway through Rivers Are Alive.
Whether in the classroom, at the river, on the river, or at home, your students can learn about invasive species, macroinvertebrates, birds, and so much more.
VIRTUAL PRERECORDED PROGRAMS
Schedule Your Rivers Are Alive Experience Today!
"It was a pleasure working with both of you. You have been so accommodating and so helpful.
We will definitely be in touch to set up another program with you in the future."
—Luck Elementary, 3rd Grade
Contact Outdoor Educator Nicole Biagi at nbiagi (at) wildriversconservancy.org to schedule a virtual or in-person field trip today!
Be a Rivers Are Alive Volunteer Educator!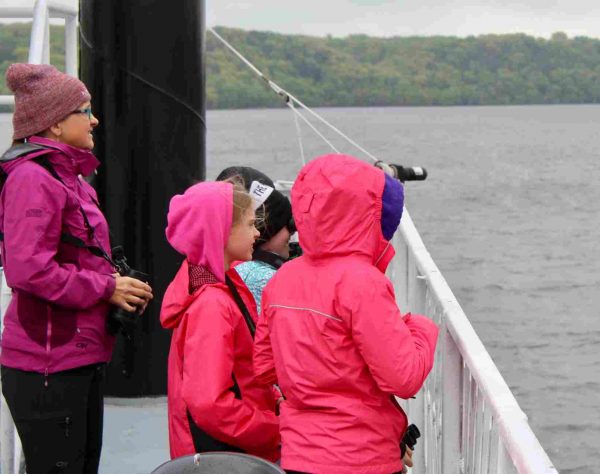 Our Rivers Are Alive programming is made possible with support from: