Get Outside. Explore Nature. Do Science.
Explore Your River National Park
Rivers Are Alive is a K-12 environmental education program offered in partnership by the Wild Rivers Conservancy and the St. Croix National Scenic Riverway throughout the St. Croix watershed in every season.
Rivers Are Alive offers engaging, standards-aligned science activities. Our whole school model connects students to this National Park and its watershed in a learning progression.
We believe in the benefits of reconnecting with students throughout their school career to provide a holistic approach to environmental education so that rivers are always alive and present in their learning. We also believe in empowering educators to be river and watershed experts through valuable teacher in-service workshops.
"The kiddos LOVED the entire experience. From the Junior Ranger Workbooks you provided to the field trip to the Visitor's Center to the swearing in ceremony with certificates and badges, it was a fantastic experience. We are beyond grateful. You all made it easy, fun, and totally worthwhile."
—Rita Platt, Principal, St. Croix Falls & Dresser Elementary Schools
"This trip was amazing and engaging! Extremely inclusive for our diverse group! You guys were fun and engaging. The hands-on activity was amazing. Thank you so much for participating right with the kids, they loved interacting with all of you. Keep doing what you guys are doing!"
—NorthWest Passage Teacher at Wisconsin Interstate State Park
"It was a pleasure working with both of you. You have been so accommodating and so helpful.
We will definitely be in touch to set up another program with you in the future."
—Luck Elementary Teacher, 3rd Grade
"Thank you for the exceptional planning, communication and implementation of the event. It was very well organized and the educators were well prepared for our group. Our girls had a great day!"
—Girl Scout Troop 57688
"Our classes were engaged throughout the sessions and it was an excellent experience. [The] naturalists worked very well with the kids - it was clear they enjoyed interacting with them and were very comfortable with teaching."
—St. Patrick's Elementary Teacher, 4th Grade (Hudson)
"Thank you and your staff for an amazing afternoon of learning about water and our river systems. Our third graders had so much fun. We came back to the classroom to summarize what they had learned, and each student could verbalize something they had remembered from each activity. Thank you for taking the time to plan engaging stations, and for visiting our River Crest third grade." 
—Mary Glasbrenner, 3rd Grade Teacher, River Crest (Hudson)
We'll Bring the River to Your Class...Inside or Outside!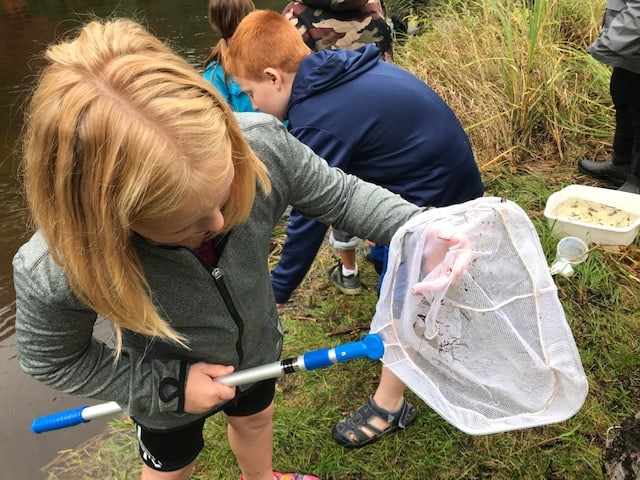 At the River
Field trips on the St. Croix and Namekagon Rivers.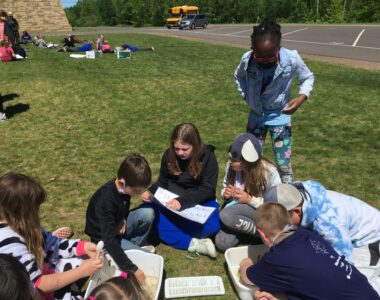 At the School Yard
Learn close to the classroom and get outside!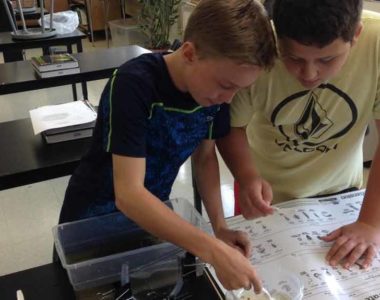 In Your Classroom
Let us bring the river to you with in-person classroom visits!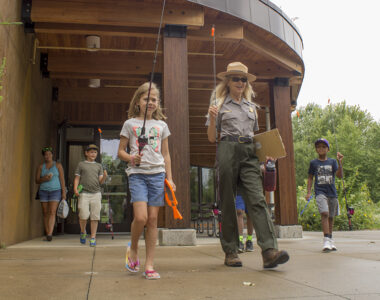 NPS Visitor Center
Visit the St. Croix National Scenic Riverway Visitor Center with your class!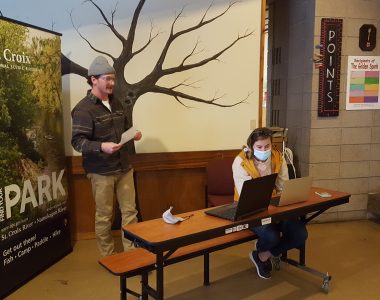 Virtual
Discover the river through video programs or virtual class visits!
Take a look at our program offerings and choose the right fit for your class and curriculum goals.
Fill out our Info Request Form to start planning your Rivers Are Alive program.
Virtual Prerecorded Programs
The National Park Service and the Wild Rivers Conservancy invite you to learn about and experience the wonders of the St. Croix National Scenic Riverway through Rivers Are Alive.
Whether in the classroom, at the river, on the river, or at home, your students can learn about invasive species, macroinvertebrates, birds, and so much more.
Schedule Your Rivers Are Alive Experience Today!
Contact Outdoor Educator Nicole Biagi at nbiagi (at) wildriversconservancy.org to schedule a virtual or in-person field trip today!
Be a Rivers Are Alive Volunteer Educator!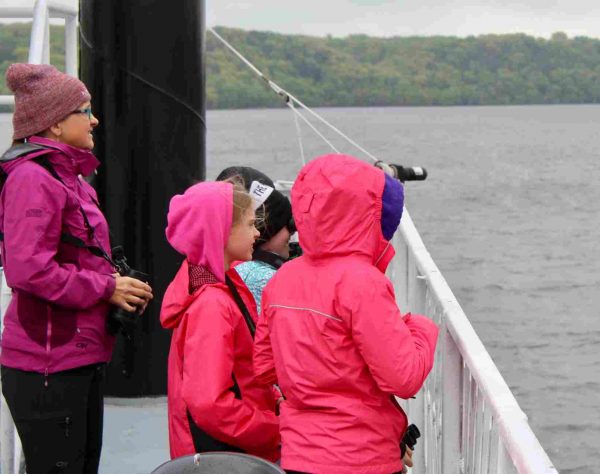 Sign up for a FREE Aquatic Invasive Species ID Kit Today!
Every student in your class can receive their very own aquatic invasive species (AIS) kits that they get to keep! Invasive species are plants and animals that have been introduced to a new habitat where they thrive and ultimately damage the ecosystem and take over native habitats. Aquatic invasive species are those that live in or around aquatic habitats, such as lakes, rivers, and ponds.
Each kit includes a field notebook, invasive species identification guide, invasive species resources, and a hand lens that students will use to carefully observe both invasive and native plants and animals. Students can begin by exploring the topic of invasive species with the videos and accompanying activities on our Into the Weeds webpage.
Contact Nicole Biagi to learn more about our Aquatic Invasive Species Kits.
Our Rivers Are Alive programming is made possible with support from: