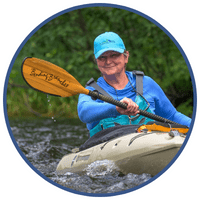 Deb Ryun, Executive Director
Deb Ryun has been the Executive Director of the Conservancy since October 2009. She has 25 years of experience with management and coordination of multi-stakeholder initiatives; watershed-level planning; and implementation of on-the-ground projects to protect land and water. Deb provides overall leadership and management of the Wild Rivers Conservancy. She is the public face of the Conservancy and represents the organization before various audiences. During the open water season, Deb spends much of her free time enjoying all that the Namekagon and St. Croix Rivers offer.
Email: dryun (at) wildriversconservancy.org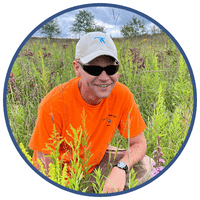 Alex Bouthilet, Seed Farm Manager
Alex gained a passion for native plants in 2012 after reading Aldo Leopold's "A Sand County Almanac" and began volunteering with conservation organizations including the Wisconsin DNR, the US Fish and Wildlife Service, The Prairie Enthusiasts, and Standing Cedars Community Land Conservancy. After three years of volunteer work, the USFWS brought him on as an employee to assist with managing the local ecotype seed and plant program. Alex works to harvest and clean seed of native plant species to be used on public land restoration projects throughout the district. He helps with the design, preparation, and planting of prairie, wetland, and oak savanna species and enjoys providing educational opportunities to on the many benefits of native plant species. 
Email: abouthilet (at) wildriversconservancy.org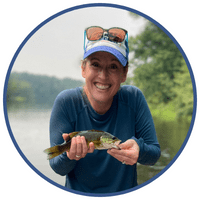 Bethany Cox, Director of Development
Bethany Cox is the Director of Development at the Wild Rivers Conservancy. She has been with the Conservancy since September of 2019, and brings with her years of entrepreneurial and nonprofit experience. Bethany is looking to creatively engage more of the community to not only support the Namekagon and St. Croix rivers but also to bring more individuals and families to the rivers to experience the natural beauty this national park provides. Bethany grew up experiencing the lakes and rivers in Wisconsin from a canoe and is looking forward to exploring the Namekagon and St. Croix rivers with her own family.
Email: bcox (at) wildriversconservancy.org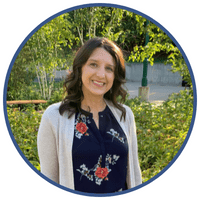 Jennifer Lutz, Operations Manager
Jenn started with the Wild Rivers Conservancy in May of 2021 as the Business Manager. Before starting with the Conservancy, Jenn supported a variety of businesses from managing a private practice medical office to overseeing a thriving e-commerce business as the operations manager. She enjoys a hands-on approach to management which has contributed to the cultivation of a diverse administrative skill set. Her business experience has been valuable in the completion of her BBA in Management from the University of Wisconsin-Madison. An Osceola resident, Jenn is active in her community and enjoys spending time with her family exploring all of the parks, trails, and waterways this area has to offer.
Email: jlutz (at) wildriversconservancy.org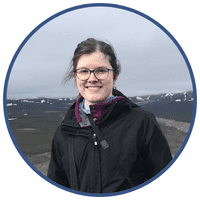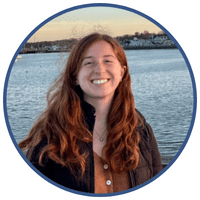 Hanna Mierow, Administrative and Member Support
Hanna grew up in Osceola, WI, and joined the Conservancy team in November of 2021. She graduated from the University of Wisconsin - Green Bay in 2017 with a degree in Public Administration and Political Science and a minor in Environmental Policy and Planning. During her free time, she enjoys hiking, camping, kayaking, and spending time outside with family and friends. Hanna is looking forward to applying her experience and knowledge to this position and learning more about the St. Croix River.
Email: hmierow (at) wildriversconservancy.org
Alexis Monti, Climate Resiliency Specialist
Alexis is joining the Conservancy after recently receiving her B.S. degrees in Environmental Science and Natural Resources Conservation from the University of Massachusetts - Amherst. She has spent the past few years pursuing her interest in climate adaptation through a wide variety of roles and just recently finished working for the National Park Service. In her spare time, Alexis enjoys identifying plants, hiking, volunteering, and attending any trivia and bingo events she can find.
Email: amonti (at) wildriversconservancy.org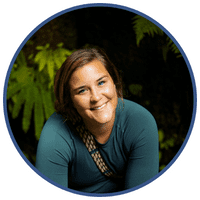 Katie Sickmann, Natural Resources Manager
Katie started with the Conservancy in 2018 and her role has since evolved into the Natural Resources Manager where she oversees programs such as invasive species, climate, forestry, land protection, habitat restoration, and water quality. Earning a B.S. in Biology and Field Biology from UW-River Falls, Katie has a strong passion for protecting the environment. She has experience with multi-stakeholder partnerships, project management, field monitoring, conducting native fish surveys, and engaging the public about our natural resources. In her free time, Katie enjoys visiting her family's cabin outside Spooner, WI with her dog, kayaking and fly fishing the Namekagon river, and coaching high school girls' basketball in St. Croix Falls, WI.
Email: ksickmann (at) wildriversconservancy.org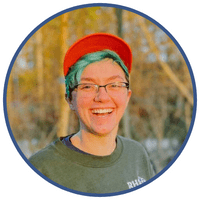 Katrina Schlicker, Outdoor Educator
Katrina grew up in Michigan spending her summers camping and recreating outdoors. She graduated from Michigan State University with a B.S. in Zoology and a passion for the conservation of animals. For the next few years, she traveled across the country teaching at camps and Environmental Learning Centers. Katrina is excited to continue educating youth with the Rivers Are Alive program and spend more time on the river! 
Email: kschlicker (at) wildriversconservancy.org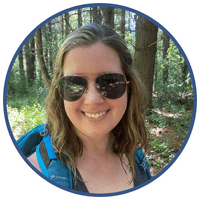 Wendy Tremblay, Community Engagement Manager
Wendy grew up in Stillwater and attended UW-River Falls for her B.S. in Elementary Education. Before starting as the Community Engagement Coordinator with the Wild Rivers Conservancy in May of 2021, Wendy worked in the environmental education field for over 12 years as a naturalist, teacher, and program coordinator. When not at work, you can find Wendy in her backyard native garden, on a hiking trail, or exploring the beauty of the St. Croix Valley with her two sons often by her side. Wendy is looking forward to helping guide our outdoor and education programs, supporting interns, and growing our volunteer community.
Email: wtremblay (at) wildriversconservancy.org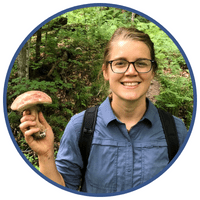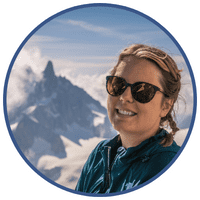 Erika Van Krevelen, Volunteer Coordinator
Erika's love of the outdoors began when she was a kid in Minneapolis, seeking out green space wherever she could find it. This enthusiasm and curiosity for nature ultimately led her to the University of Minnesota where she graduated with a B.S. in Forest and Natural Resource Management, specializing in Parks and Protected Area Management. Erika is especially passionate about fostering connections between people and the natural world and helping to remove barriers to access. She is excited to join the Conservancy and to support the organization's efforts to inspire stewardship throughout the watershed by leveraging the power of volunteers.
Email: evankrevelen (at) wildriversconservancy.org
Kate Wright, Communications and Marketing Specialist
A lifetime spent recreating the St. Croix River Valley inspired Kate to pursue a career giving back to the place that shaped her identity. She studied Business Law and Environmental Studies at the University of St. Thomas, earning her B.A. Kate joined the team in 2017 and now oversees marketing, design, and communications for the Conservancy. She is passionate about storytelling, protecting the environment, and connecting others to the magic of our rivers. In her spare time, you can find Kate with a camera in her hand and dogs in tow as she hikes, paddles, skis, and camps throughout the Riverway.
Email: kwright (at) wildriversconservancy.org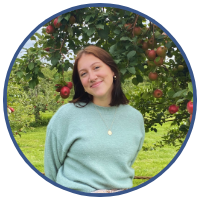 Maria Young, Invasive Species Technician
Maria recently graduated from the University of Wisconsin-River Falls with a B.S. in field biology and a minor in conservation. Before joining Wild Rivers Conservancy full-time in July 2021, Maria worked as the conservancy's forest stewardship intern. In her free time, Maria enjoys spending time outside hiking, swimming, and kayaking with friends and family. Maria works to accomplish Wild Rivers Conservancy's mission of inspiring stewardship to protect the St. Croix and Namekagon rivers by working with staff, partners, and volunteers to combat invasive species.
Email: myoung (at) wildriversconservancy.org