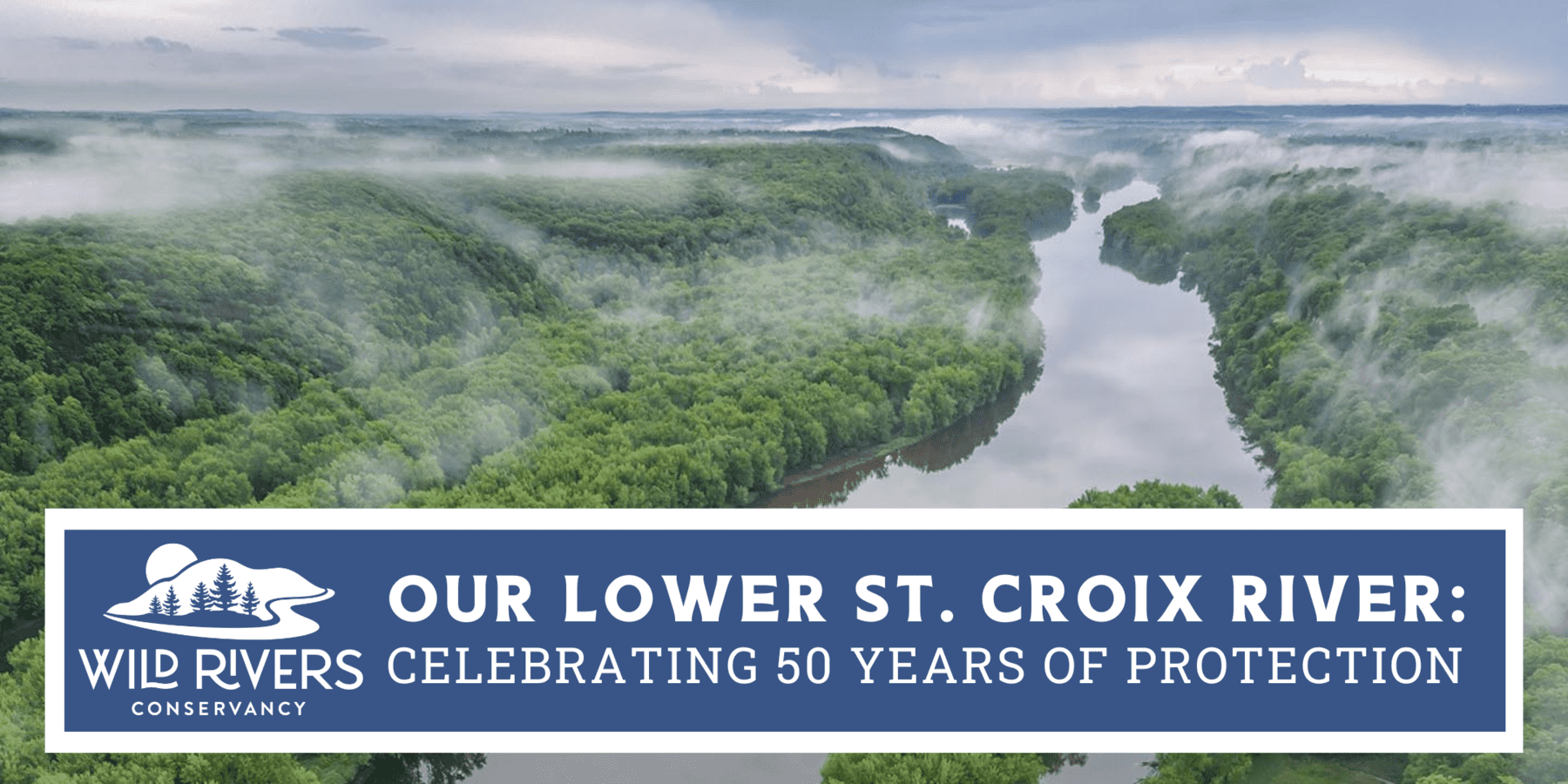 You're Invited to Celebrate, Reflect, and Connect...
Wednesday, October 12, 2022 | 6:30 PM - 8 PM
Village Hall, 121 Judd Street, Marine on St. Croix 55047
Join Wild Rivers Conservancy of the St. Croix & Namekagon and partners for an engaging presentation celebrating the 50th Anniversary of the Lower St. Croix's protection. This event provides an excellent opportunity to recognize the people and actions that gave us the river we have today—and reaffirm the value of this wonder of nature in our midst.


New name. Same important vision.
A thriving watershed, forever accessible, scenic, and wild
Who We Are:
Wild Rivers Conservancy is the official nonprofit partner of the St. Croix National Scenic Riverway.
We inspire stewardship to forever ensure the rare ecological integrity of the St. Croix and Namekagon Riverway.

Thanks to your support, we work throughout the watershed
to protect and enhance this national park that flows through its heart.
Stay in the Loop
Sign up to receive updates on the latest happenings. You can opt out any time and we will never share your info or spam you.