Protecting the St. Croix National Scenic Riverway relies on civic engagement. Wild Rivers Conservancy is able to work throughout the watershed to protect the national park that flows through its heart because people like you step up and help out in a variety of ways.
---
Volunteer activities can be physical such as scientific monitoring or materials maintenance, creative like contributing photography or art, or organizational like leading activities or assisting with office work.
---
Whether you volunteer because you enjoy time in nature, want to forge new friendships, or appreciate having a deeper connection to a place you hold in high regard,
we are glad you are here.
When volunteering for a day or longer, volunteers often recount their experience as a significant milestone in their life.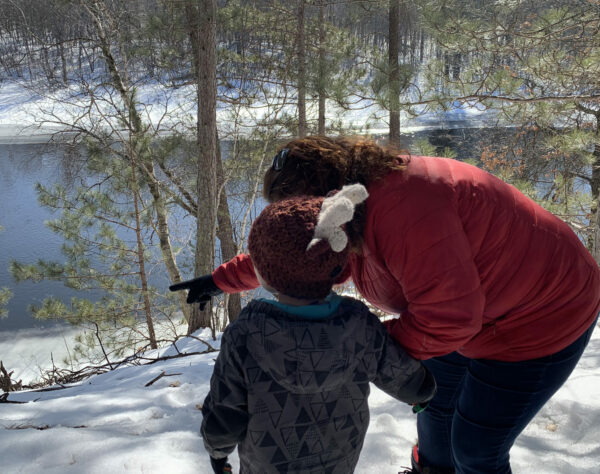 BE A PART OF THE EXPERIENCE
Like a hike that offers your spirit a reset, volunteering for the Conservancy offers the chance to slow down and better connect with yourself and nature. The competing demands of life are always present, so prioritizing showing up for yourself and the Riverway might mean bringing a friend or your children along to share the experience.
If you are just starting out, there will be someone there to make sure you have the know-how to do the task. Training and resources are provided, and a community of people exists to support you throughout your experience.