In the heart of our close-knit community lies your local conservation-based non-profit organization, Wild Rivers Conservancy. The Conservancy works tirelessly to protect and preserve the delicate balance of nature within the St. Croix and Namekagon watershed, ensuring that future generations can continue to enjoy the beauty and resources our National Scenic Riverway has to offer. Like all non-profits, donations from generous donors play a vital role in their ability to carry out their noble missions.
Our area is blessed with picturesque landscapes, diverse ecosystems, and unique wildlife that enrich our lives in countless ways. Many of us have enjoyed a paddle, hike, or overnight camp within the St. Croix and Namekagon watersheds. Behind the beauty and ecological wonder this area provides, there are conservation groups, state agencies, and federal partners hard at work to keep it forever wild and scenic. Wild Rivers Conservancy is the voice for this natural treasure, working diligently to protect them from threats such as habitat destruction, pollution, and climate change. Through fundraising, and forming strategic partnerships, the Conservancy can initiate habitat restoration projects, permanent land protection support, scientific research, and implement educational programs that empower our community to become stewards of the Riverway.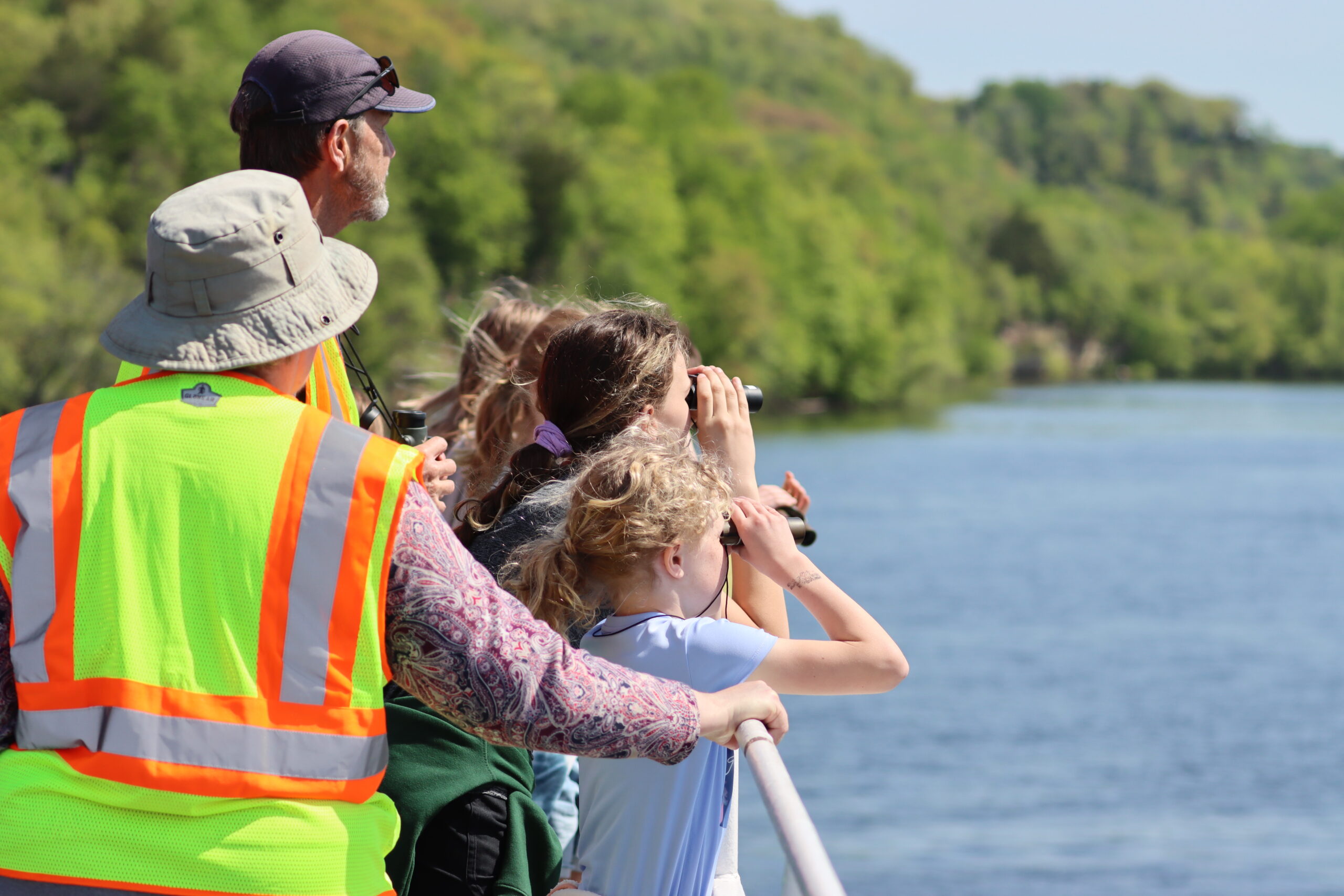 At Wild Rivers Conservancy, our love of building meaningful connections in the outdoors includes current and future generations. However, our mission can only be accomplished with the generous support of the community who love the National Scenic Riverway. Throughout the year, we plan, host, and lead education and outreach based events throughout the St. Croix and Namekagon watershed. These events bring our community together in support of a common cause. Activities such as a birding walk, a mussel themed day paddle, or a volunteer tree planting event, foster a sense of unity and shared responsibility for our environment.
What makes it all worthwhile year after year you may ask? The answer is simple, the people. From smiling students to retirees dedicating their time and knowledge as volunteers, it takes us all to build a strong community of river stewards. Creating these experiences, making positive natural resources impacts, and supporting a dedicated staff comes at a cost. 501(c)3 non-profits have their work cut out for them to meet operational costs each year.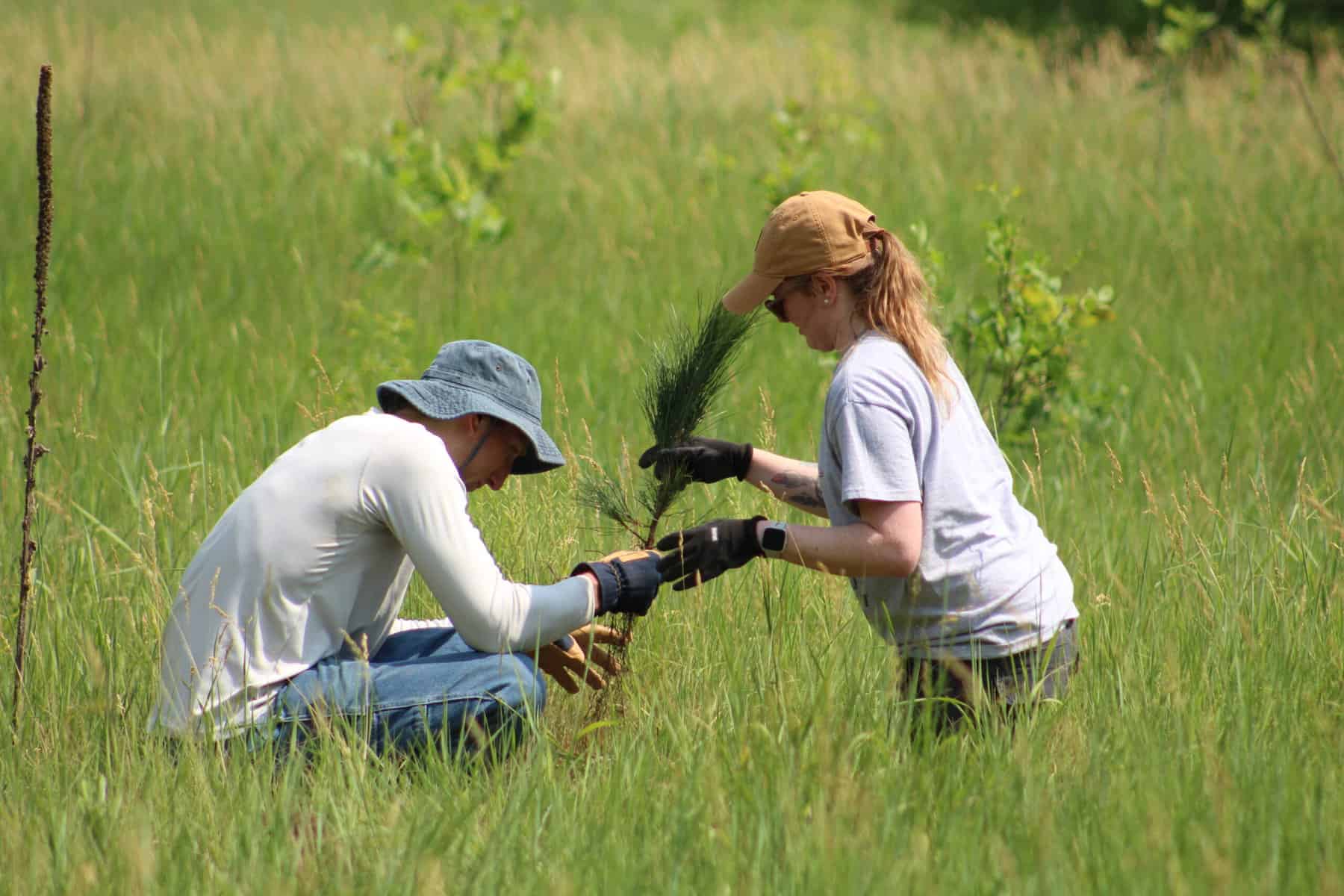 Each fall we enter our big fundraising push, to be able to go out into the watershed and continue our mission the following year. This effort is headlined by our fall fundraiser event, ForeverWild. This event is an opportunity for fellow river stewards, new and long connected, to come together for an evening of FUNdraising. This year the rolling hills of Rustic Roots Winery will host our supporters as they are treated to dinner by Lake Elmo Inn, and serenaded by Riverside Unplugged. The evening of FUNdraising starts with an auction featuring unique experiences such as a private flight over the St. Croix valley for two, or guided fishing excursions by expert outfitters. Attendees will also have the opportunity to raise their paddle in support of the Wild River Conservancy's vision. If you are interested in attending ForeverWild on September 14th, or learning more about the Conservancy, please visit https://fundraiser.support/wildrivers.
For more than 100 years Wild Rivers Conservancy has been working to protect the nation's first wild and scenic riverway national park. Today, we stand ready to protect this magnificent place for 100 more, and we need your help to do that. Whether this is your first time hearing of our mission, or you are a first name basis friend, your support is crucial to our ability to further our vision of a thriving watershed, forever accessible, scenic and wild.
Photo Credit: Sierra Stukenholtz and Wild Rivers Conservancy