"The first river you paddle runs through the rest of your life.
It bubbles up in pools and eddies to remind you who you are." 
–Lynn Culbreath Noel
We're excited to announce the Camping the Croix Challenge, developed in partnership with Minneapolis-based retailer Paddle North! 
Start a conversation by displaying your connection to the St. Croix River when you earn an achievement badge by completing the Camping the Croix Challenge. Completing the challenge is easy; camp along the St. Croix National Scenic Riverway in Wisconsin or Minnesota. When you're done, stop into a Paddle North retail location or order your free badge online.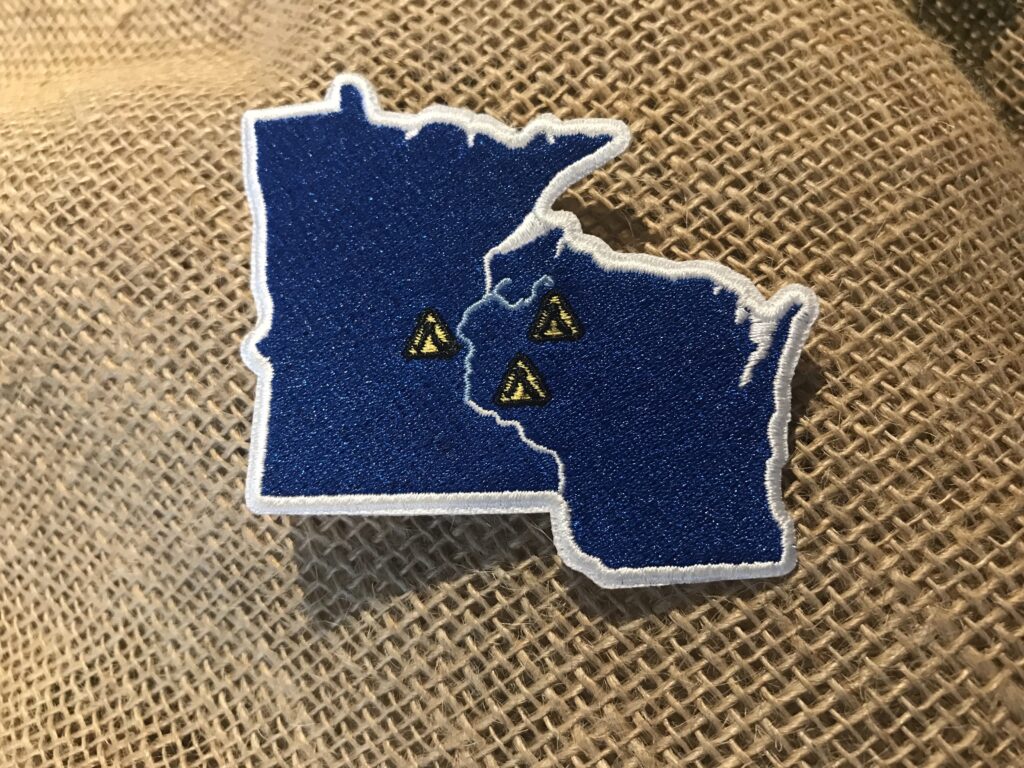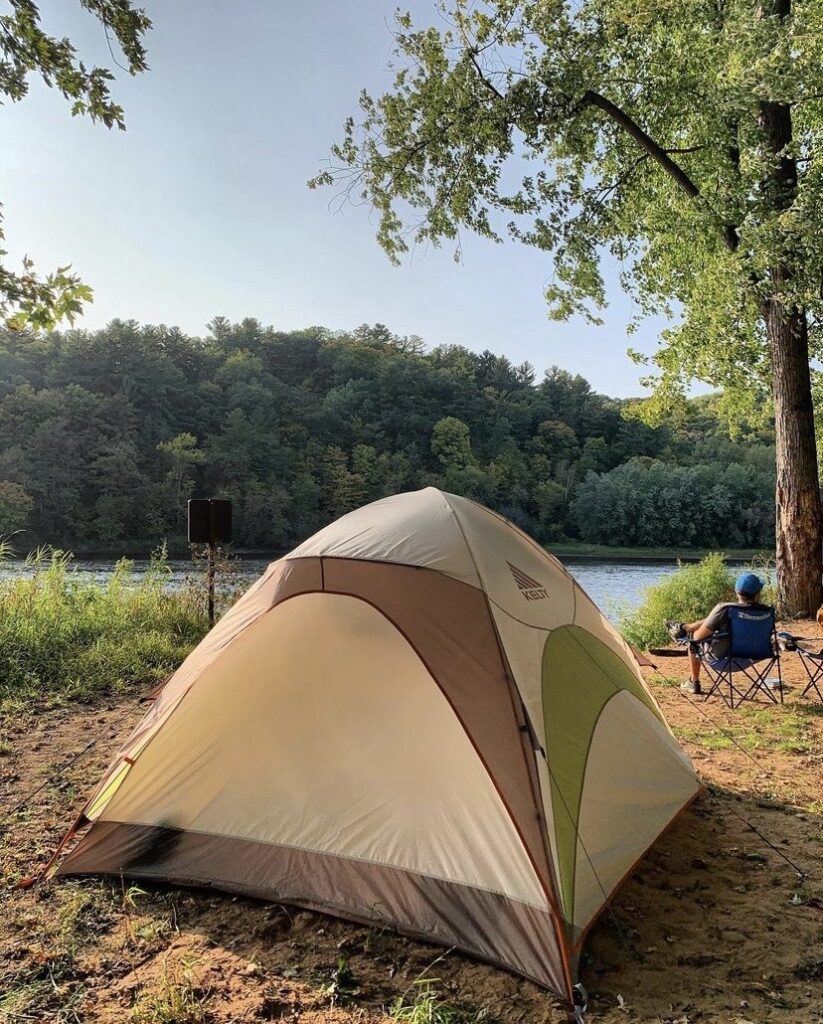 The Paddle North team highly values time on the water and in nature. Their Paddle Challenges provide new ways to maximize paddle exploration and have fun on the water. The 255 miles of the St. Croix National Scenic Riverway offer solitude, adventure, and something new for everyone. With towering white pines, striking basalt and sandstone cliffs, and abundant wildlife, it's a profound experience to explore the nation's first wild and scenic national park, only miles from the Twin Cities.
Accessing the campsites along the St. Croix can be done by water or land. You can canoe, kayak, paddleboard, hike, or drive out to camp by the river to complete the challenge. Plan ahead and check to see if you need a permit for your campsite of choice.
"I love paddleboarding. When you're standing, you sort of feel like you're flying as you gently float along. It's a fun way to travel and doesn't take a lot of paddling to propel yourself quite a bit. It's also not as hard as you might think. If you have a few inches of water, you can go out on a paddleboard. I really recommend it." 

—Loralee DiLorenzo, Conservancy Board Member
Founded with the goal of creating a timeless, classic paddleboard for a Midwestern audience, Paddle North creates intentionally simple products that keep the focus on blending in with nature. They're dedicated to promoting a healthy lifestyle and making the outdoors accessible—all while supporting local businesses and nonprofits through partnerships. Lightweight, durable inflatable kayaks and paddleboards are welcoming to beginners, taking the guesswork out of getting outside.
If you're looking to get started with a kayak or paddleboard for the first time, Paddle North is offering Conservancy members 10% off your first purchase!
To get your code, email us at: info (at) wildriversconservancy.org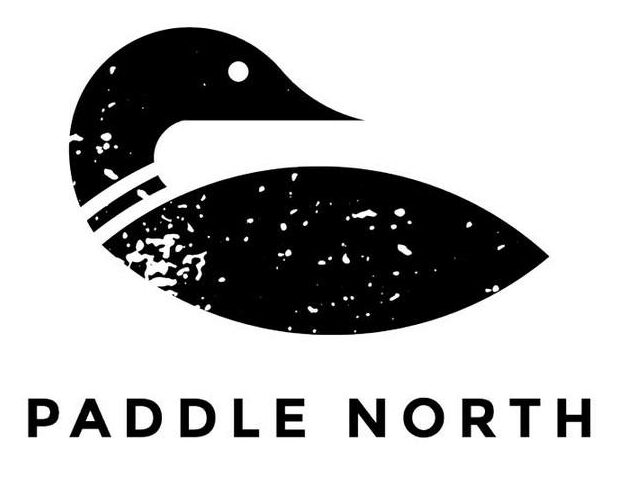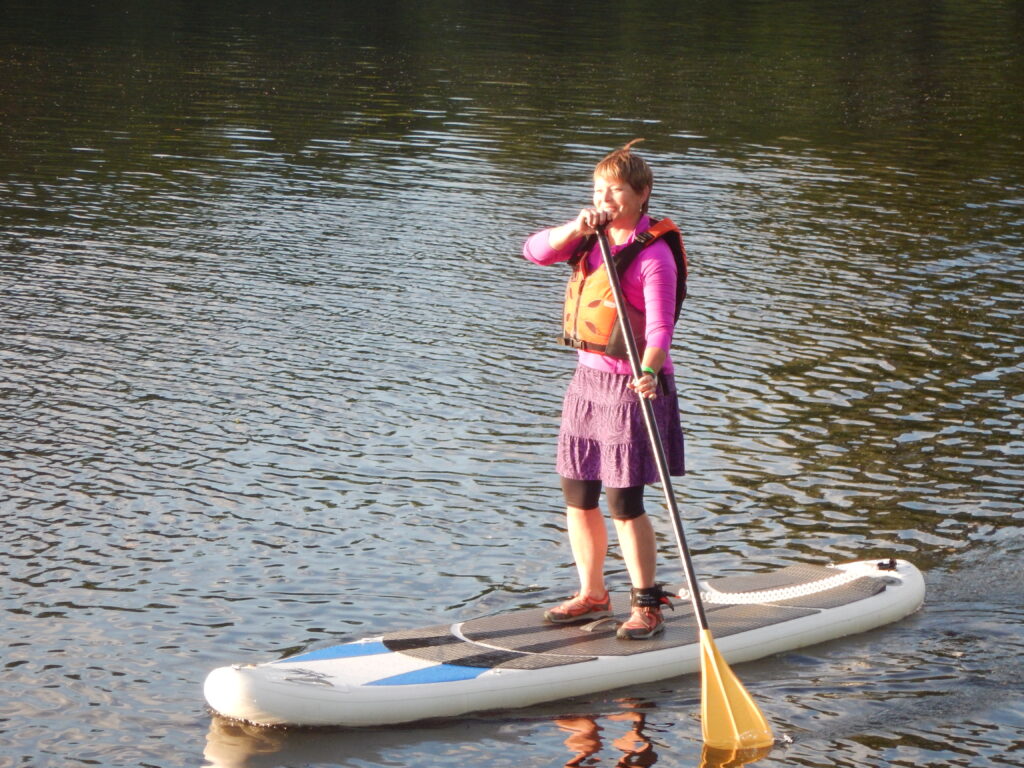 Pro Tips from Paddle North:
Don't forget your PFD (personal floatation device), water, sunscreen, sunglasses, a waterproof bag or case for your phone, and even a sun-protective rashguard shirt!

Make the most of bungee cords on your paddleboard or kayak to keep your belongings secure.

When starting out on a river, read the current to see what's coming your way and avoid running into debris under the surface. 

Start in an area of slow water to get your footing.
Want to learn how to paddle with a group? Consider joining a Wild Rivers Conservancy paddle!
HEADER PHOTO: Kate Wright, Wild Rivers Conservancy