by Nikki Henger, Forestry Program Coordinator
Did you know your woodlands have a superpower? With over 2,000 miles of tributary waterways and a 7,800 square mile watershed, woodlands might not be the first thing that comes to mind when you think of the waters of the St. Croix and Namekagon Rivers. But this river's health is impacted by the woodlands around it.
Keeping forestland forested is critical in maintaining the water quality of the St. Croix. Forests filter excess nutrients and reduce runoff into the river, in addition to providing valuable wildlife habitat.
Protecting forests and high water quality also protects the recreational opportunities enjoyed by our communities and visitors, contributing to the economic benefit and health of our region. It also protects habitat for 345 rare, declining, or threatened wildlife species, provides refuge for migratory birds, and creates a home for species like whitetailed deer and wild turkeys.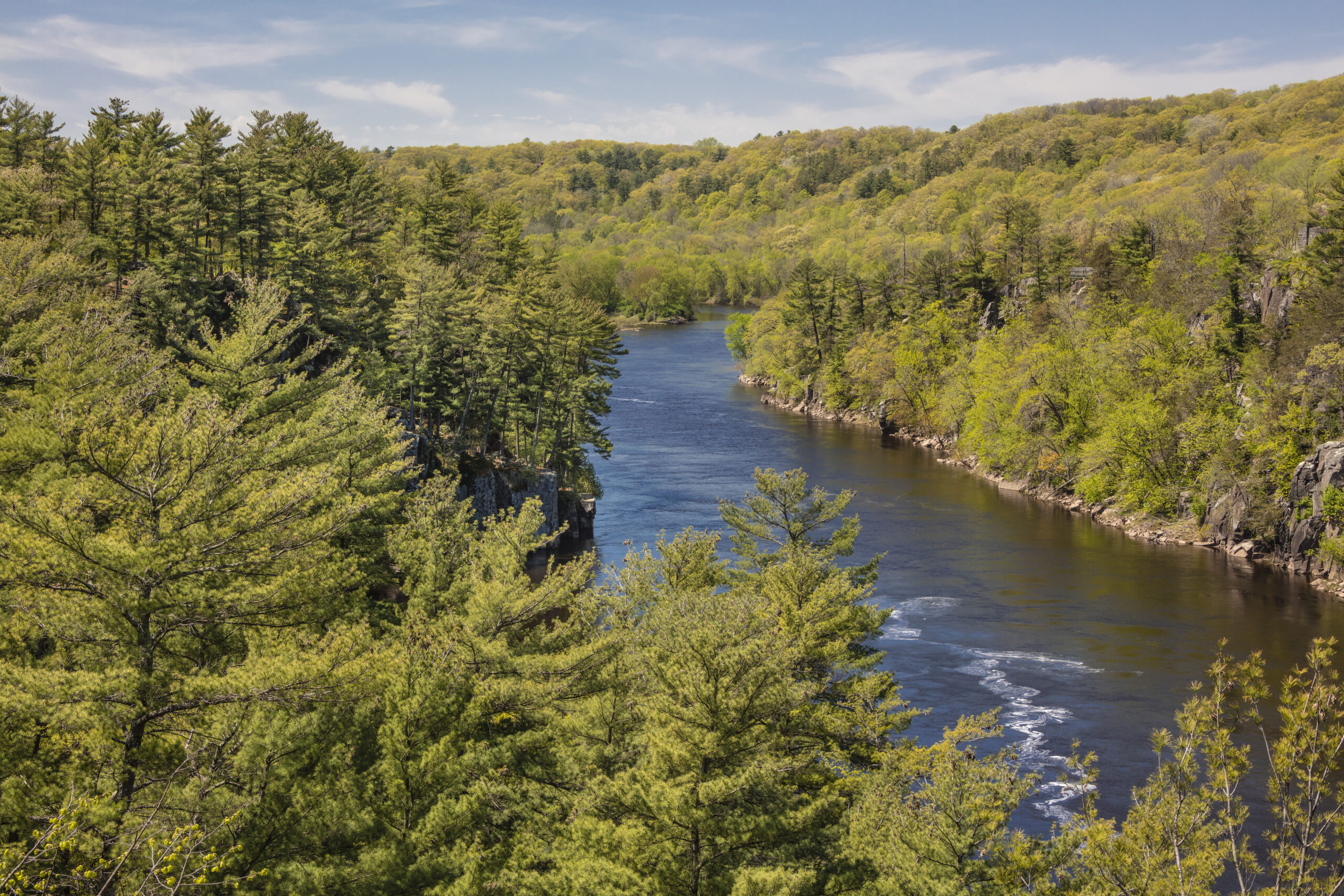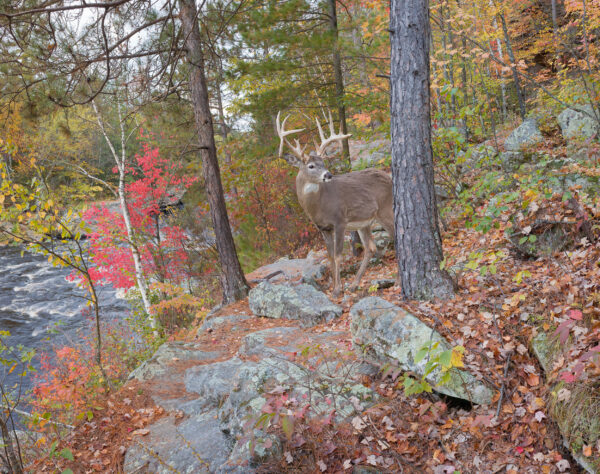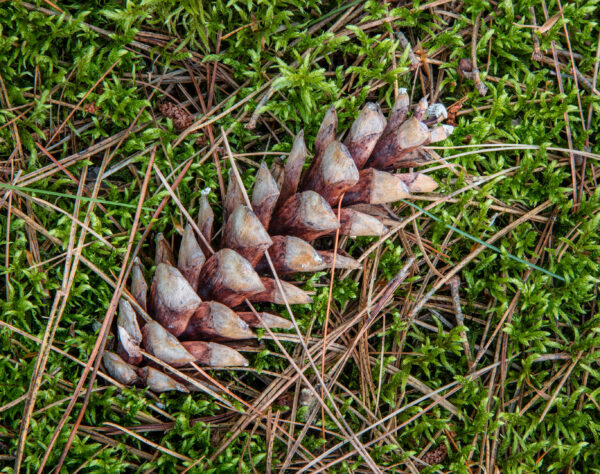 Nearly 75% of forested lands in the St. Croix River watershed are privately owned, meaning woodland owners play a major role in protecting this watershed. But according to the National Woodland Owner Survey, nearly 20% of family-owned forests are expected to transfer ownership within the next five years. 
With land transition comes the risk of development, parcelization, and conversion to high-intensity land uses that would put water quality at risk. If family forests are sold for development, there is much to lose—but there are several ways you can protect your land and the river.
Woodland Stewardship Plan
A woodland stewardship plan is a good start to effectively conserve your land. Your local DNR forester—or a private forester who is a certified plan writer—can help you get started. A stewardship plan can help you understand what's in your backyard and how your land contributes to the larger landscape. For lands that are over 20 acres, these plans are also needed to enroll in tax incentive programs such as:
Minnesota's Sustainable Forestry Incentive Act (SFIA)

, which provides landowners with annual incentive payments to keep wooded areas undeveloped. (This plan requires enrollment for a minimum of eight years.)

Minnesota's 2c Managed Forest Law

is a property tax designation for woodland owners, putting them in a property tax rate of .65% rather than the 1% classification rate they may otherwise be in. This essentially means a reduction in property taxes. 

Wisconsin's Managed Forest Law (MFL)

, which reduces property taxes for sound forest management.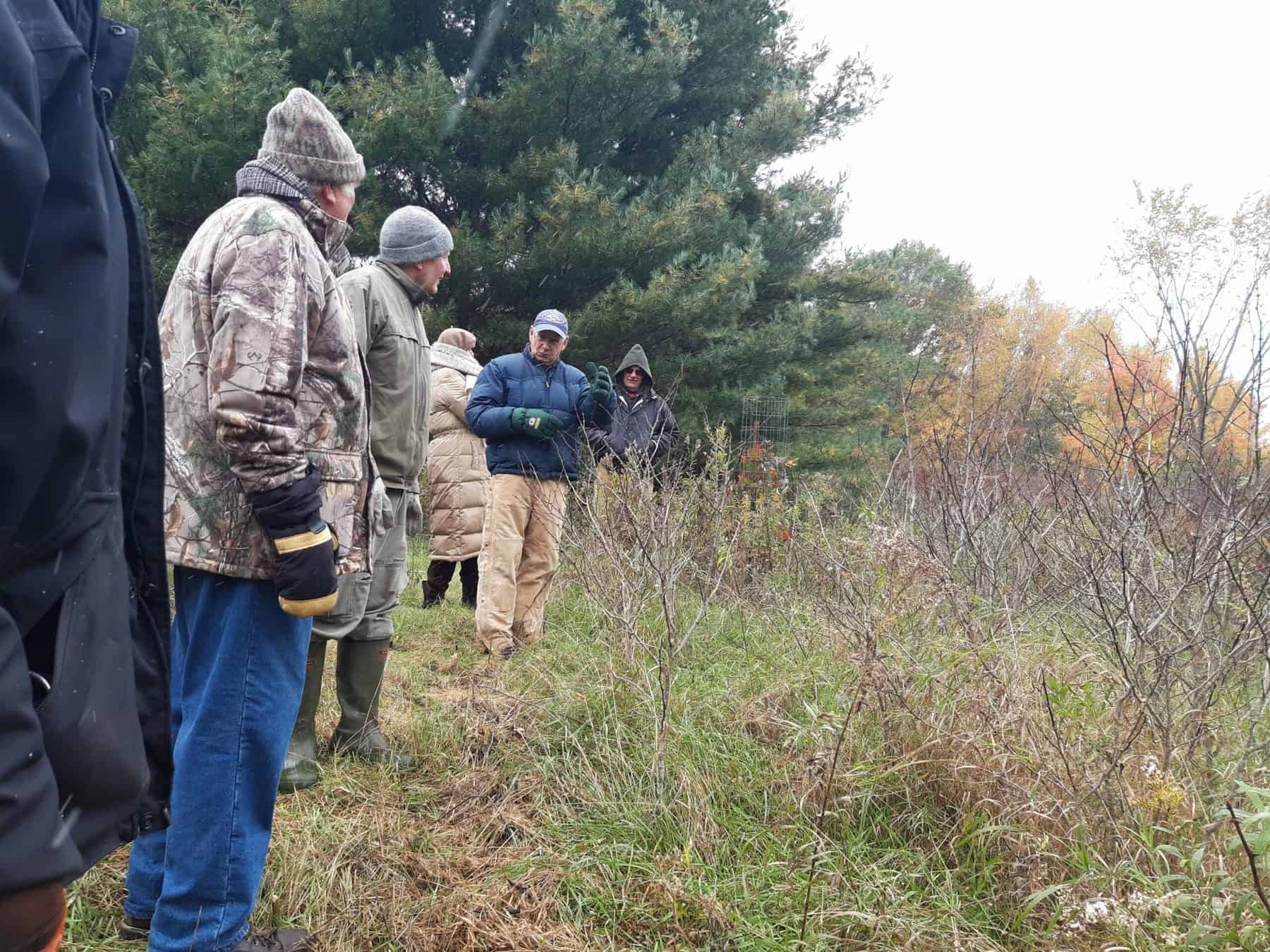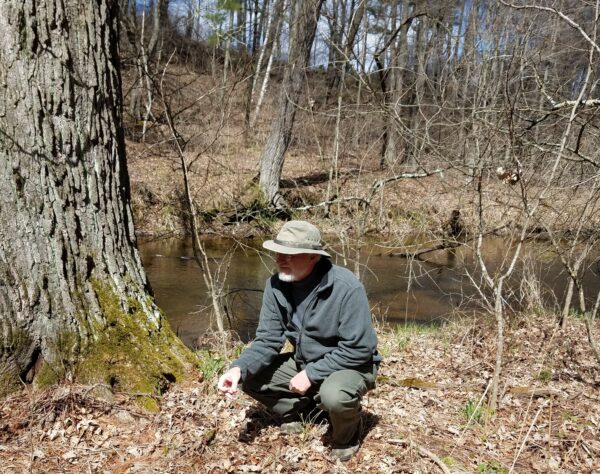 Deciding how to manage your property into the future requires planning and cooperation from the whole family, if applicable. If you are interested in safeguarding your land from major development after you no longer own the land, a conservation easement could be a good solution.
A conservation easement is a voluntary, legal agreement between you and a local land trust or government agency that restricts development on your land in order to protect its natural features. The party who owns the easement will visit periodically, generally on an annual basis, to monitor the land. A conservation easement can be tailored to your specifications depending on who you sell or donate your easement to. (Donating could potentially allow you to claim a beneficial tax deduction, too.)
With an easement on your property, you will still have ownership over the land and retain the right to use and manage the land in line with the terms of the easement. Some easements can last several decades, but most are permanent. They will protect the land for future generations even when that land is sold to a different party. Here are a few examples of conservation easement programs.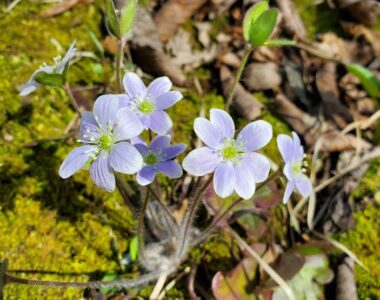 Right now, Wild Rivers Conservancy is working together with the Minnesota Land Trust (MLT) and The Trust for Public Land (TPL) to permanently protect the St. Croix watershed with your help. Woodland owners with at least 40 acres on the Minnesota portion of the watershed may qualify for permanent protection with either MLT or TPL. Lands adjacent to waterways and state parks are given priority. Funding for this program is provided by the Outdoor Heritage Foundation, and land with high-quality habitat will be given priority. 
Please feel free to reach out to Nikki Henger for more information.