New name. Same important vision.
A thriving watershed, forever accessible, scenic, and wild
Who We Are:
Wild Rivers Conservancy is the official nonprofit partner of the St. Croix National Scenic Riverway.
We inspire stewardship to forever ensure the rare ecological integrity of the St. Croix and Namekagon Riverway.

Thanks to your support, we work throughout the watershed
to protect and enhance this national park that flows through its heart.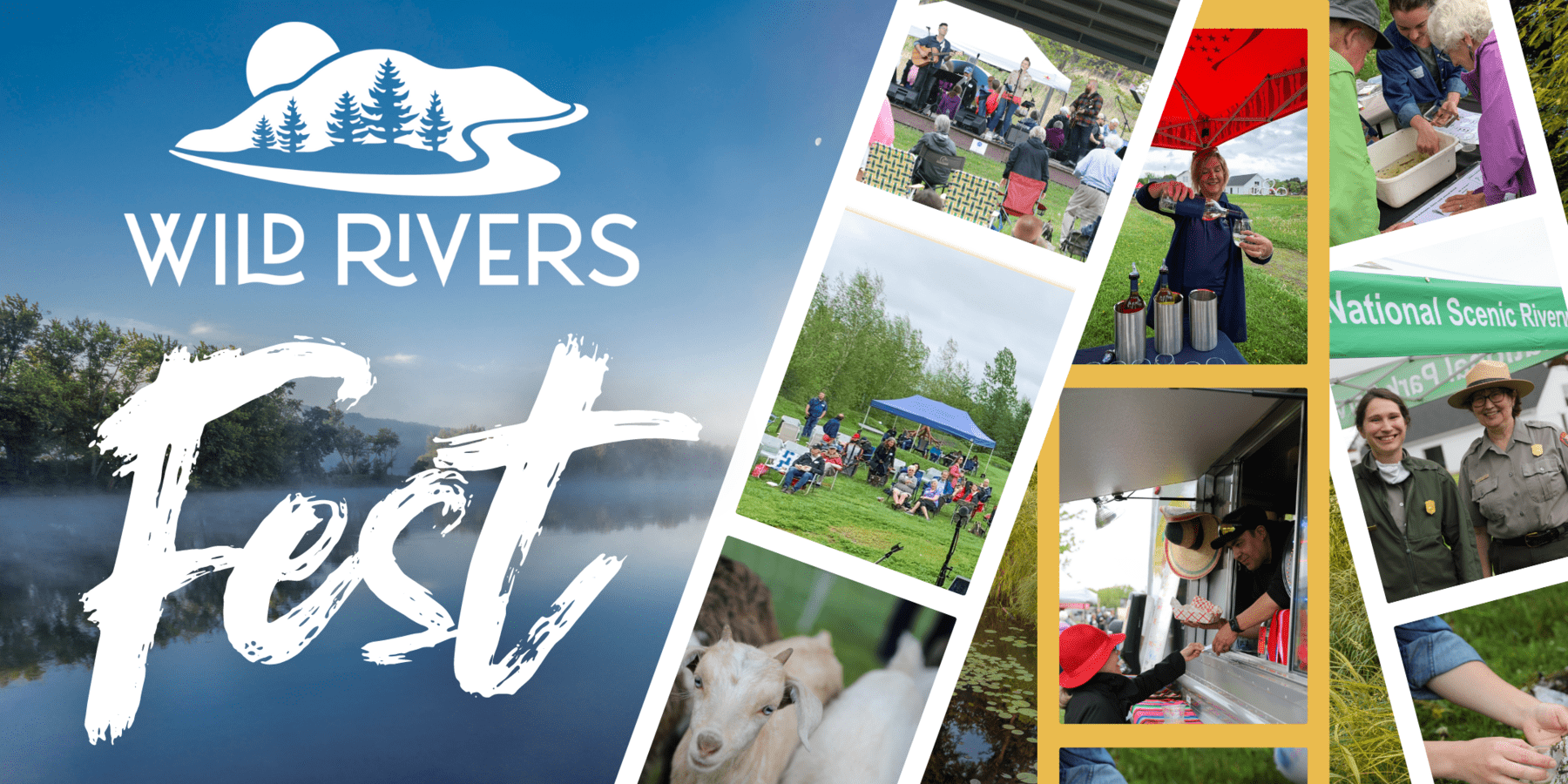 FAMILY FUN. LIVE MUSIC. FOOD TRUCKS. LOCAL DRINKS. ECO ACTIVITIES.
The Spring Gathering is now Wild Rivers Fest! Join us on Sunday, May 22 at the Franconia Sculpture Park to celebrate spring weather and our love for the Riverway with live music, local eats, and fun activities. 
Miss Myra and the Moonshiners will be playing all your favorite tunes while you enjoy lunch and treats from delicious food trucks, sip on local wine and craft beer, meet our staff and learn about our programs, and participate in fun activities for the whole family!
Tickets include entry into the event, live music, all activities, and vouchers for food trucks. The Adults 25+ ticket includes two drink vouchers. Additional food and beverage can be purchased from vendors.
Stay in the Loop
Sign up to receive updates on the latest happenings. You can opt out any time and we will never share your info or spam you.