giveBIG St. Croix Valley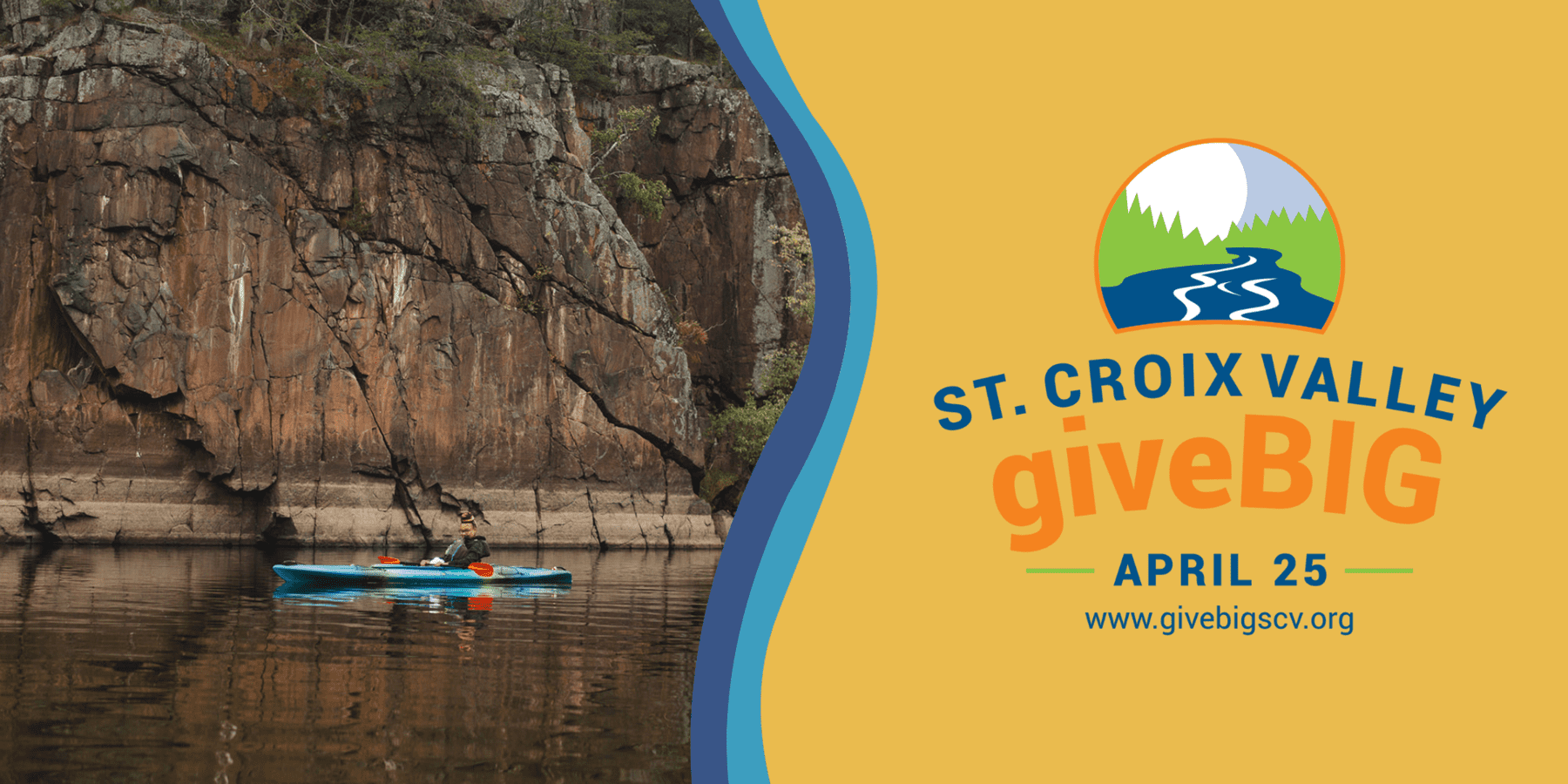 "No one will protect what they don't care about; and no one will care about what they have never experienced." 
– David Attenborough
Give today so that people of all ages, abilities, and backgrounds can experience the St. Croix National Scenic Riverway through the many outdoor exploration and educational activities offered by Wild Rivers Conservancy.
Our program staff lead discovery activities such as kayaking, birding, snowshoeing, ice fishing, camping, and other experiential activities in a safe, educational, and inclusive environment. Getting people outside in the park builds community and creates bonds with the Riverway that inspire and encourage action to protect our water. 
In 2023, the Conservancy is focused on taking these outdoor experiences to groups who have traditionally not visited our national park, and we need your help. 
Strong partnerships with groups like Advancement of Hmong Americans, Valley Friendship Club, Indigenous Peoples Task Force, BIPOC Birding Club of Wisconsin, and the Lac Courte Oreilles Boys and Girls Club have given us the chance to share these outdoor activities with a broader audience. Your gift today will help fund outdoor education programs for youth and people with differing abilities, provide trip assistance, and scholarships to bring families to the outdoors together.
Share a gift with the Conservancy to help fund outdoor education programs.
$25 helps buy new mucking supplies for youth outdoor discovery adventures
$50 helps purchase one pair of snowshoes for winter adventures 
$100 helps provide transportation for 100 kids to explore the Riverway
$500 helps buy fishing poles for year-round outdoor adventures