Experience paddling 40 miles on a wild & scenic river!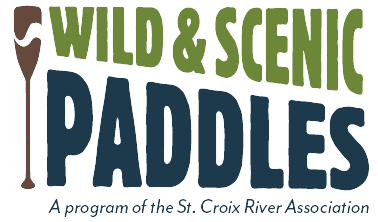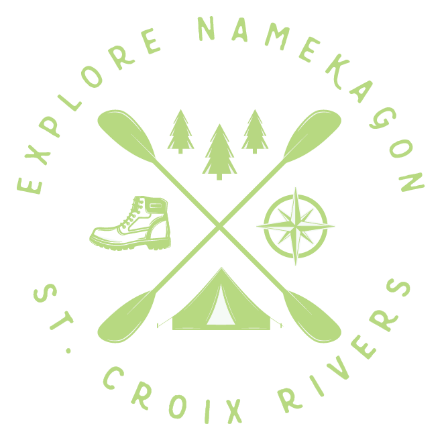 2021 Namekagon River Three-Day Paddles

June 13-15, 2021 (Sold Out)
August 1-3, 2021 (Sold Out)
The tour includes all meals and hotel-style lodging for two nights and three days, and is designed for those who may not have paddling equipment or want to camp outdoors.
During the day, participants will float the clear water that flows through the serene, forested landscape from Cable to Springbrook, Wisconsin. Paddlers will experience nature at its best—the beauty, peace, and occasional excitement of time on a river—without having to camp or cook.
General Schedule:
Day 1 (Sunday, 9.5 miles)

Registrants meet at Camp Namekagon by 11 AM and eat lunch (included in registration)

Cars stay at the Camp until Tuesday

Trailers and van are loaded, paddlers are shuttled to Phillipi Landing, and the group puts in by 2 PM

Paddlers float to Lenroot Lodge, Seeley, and spend the night there

Day 2 (Monday, 13.5 miles)

Paddlers float to Comfort Suites, Hayward, and spend the night there

Day 3 (Tuesday, 15 miles)

Paddlers float to North Springbrook Landing, where a shuttle is provided from the river back to the Camp, and we say our goodbyes!
"As a board member who knew little about the Namekagon compared to the St. Croix, I felt compelled to spend time on that river. What better way than through a Conservancy-sponsored paddle! Everything I've heard about how beautiful and wild the Namekagon is was confirmed. I was thrilled to spend more time with Conservancy staff in a relaxed outdoors manner, and also with volunteers and supporters from all over the place. I am even more committed to work on behalf of
Wild Rivers Conservancy of the St. Croix and Namekagon to ensure stewardship of the beautiful wild and scenic place for others well into the future."
—Loralee DiLorenzo, Conservancy Board Member
"Every year I look forward to this paddle. No worries, no work... just water, weather, and wonderful people."
-Deb T.
"Deb is always fantastic; Tim was a great sweep; Bethany was great and pulled me out of a sandbar a time or two; Nicole and Jenn made sure we were well fed; Nicole and Jeremiah did a great job as leads and ground crew.  Those are the people I interacted with the most, but you have an amazing group of staff and volunteers! The paddle is a way for me to reconnect with nature and experience peaceful moments. Experiencing it with my family made it extra special."
—2021 Paddle Participant
"The paddle has given me an opportunity to join a community that shares a similar interest and is able to mentor and deepen my understanding of a unique and natural resource."
-Mark V.
"It was very peaceful to travel on this beautiful river, a time for reflection and day dreaming that is often difficult in everyday life. It heals my heart and mind to be in our natural spaces, in parks and waterways that are protected and fiercely loved by their volunteer and organizational groups such as yours. It gives me hope."
-Kate S.
"It is the friendships, the beauty of the surroundings, and the complete relaxation that I look forward to each time. The ability to take time and just enjoy, to laugh, and to understand that what I am really looking for is just outside."
-Leta J.
"This was the trip of a lifetime. Like everyone, I enjoyed the beauty of the river and its wildlife, but I also learned a lot about myself. There was something so special about the people on this ride. Everyone was genuinely loving and supportive. You could walk into a room or stop at a campsite where there was a picnic table, and eagerly sit down with people you never met. Then the magic took place. There were no "strangers."
-Julie J.
Save these dates for our 2022 Namekagon River Three-Day Paddles!
June 12-14, 2022
August 7-9, 2022
ADDITIONAL SPONSORSHIPS ARE AVAILABLE. PLEASE CONTACT 

BETHANY COX

, DIRECTOR OF DEVELOPMENT, FOR MORE INFORMATION.
Register Now!*
Cost: $800 Wild Rivers Conservancy Member / $850 Non-member, all inclusive: kayak, paddle and PFD, plus lodging and food included.
*At least 8 registered participants are needed for the paddle to take place and limited to 14.
Cancellation Policy: Due to the costs incurred by Wild Rivers Conservancy, cancellations on or before June 5 (June Paddle) and on or before July 24 (August Paddle) will be refunded the amount paid less 20%. No refunds will be paid for cancellations after June 5 and July 24. Please email us to cancel and/or if you have any questions.