Soar over the St. Croix, stay in a historic Montana hotel, go on a fly fishing expedition, savor a cozy holiday concert, and more with our 2021 Silent Auction items!
Browse the full list below.
Join us on Thursday, September 9 to place your bids!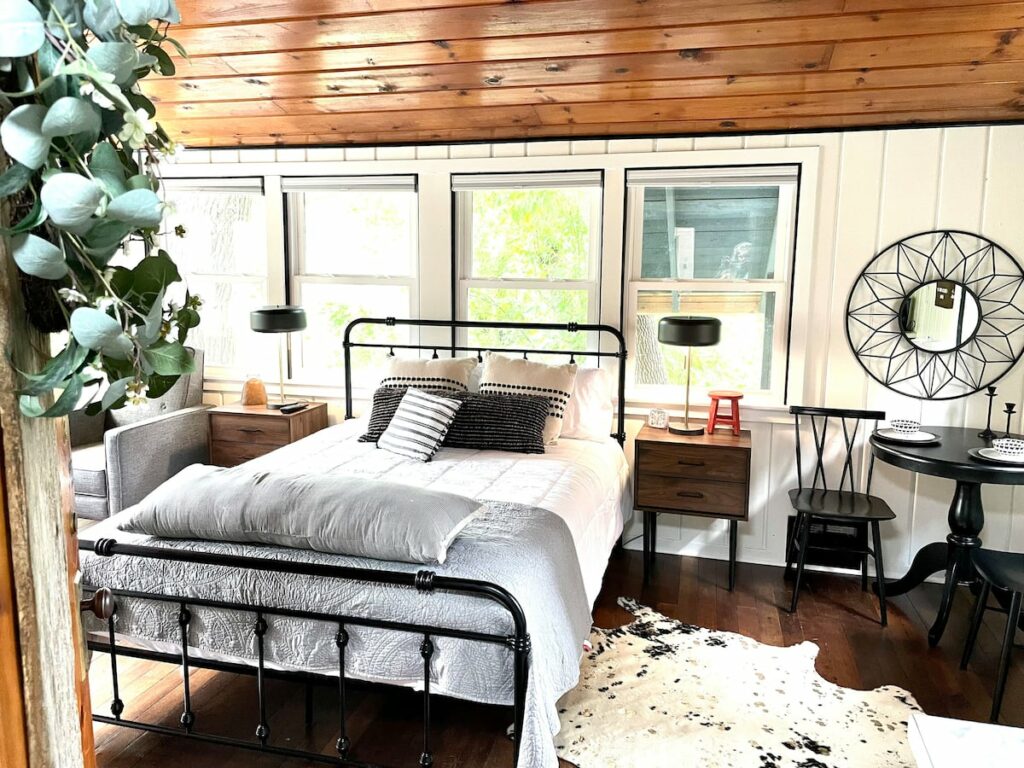 If you enjoy all kinds of dairy deliciousness, a two night stay for two people at the Milkhouse is going to be a slice (or scoop) of heaven!
No detail is overlooked at this one-of-a-kind, charming farmhouse-style boutique hotel room in Osceola, Wisconsin. From the stunning views of Cascade Falls to the fresh-baked cookies waiting for your arrival, your stay at the Milkhouse will be memorable. The room is a perfect mix of historic charm and new amenities. Attached to the Wisconsin Milkhouse Dairy Bar and Provision shop, you'll have easy access to lunch and dinner after a day of hiking, kayaking, or shopping on Main Street. This stay can be enjoyed between November 2021 and May 2022. Bidding begins at $125, with a retail value of $500.
Flight Over the St. Croix
Soar over the St. Croix River in a private plane (Piper Arrow 200) and get an eagle's view of this wild and scenic river! You'll never forget the sight of the river weaving by the towns, fields, bluffs, and prairies on its way to the Mississippi River. Enjoy this 1 hour flight for up to two people. 
Your pilot will be Tom Sedlack, the CEO of 33rd Company, Inc. and a proud Wild Rivers Conservancy sponsor. Tom is also a former Navy Aircraft Carrier Pilot with over 1000 hours in the F-14 Tomcat. The flight will depart from Fleming Field in South St Paul on a mutually agreeable date and time. The auction donation flight is valid thru June 30, 2022, and subject to short notice cancellations for weather. Passengers will be required to sign a liability waiver prior to departure. Bidding begins at $150, for this priceless experience.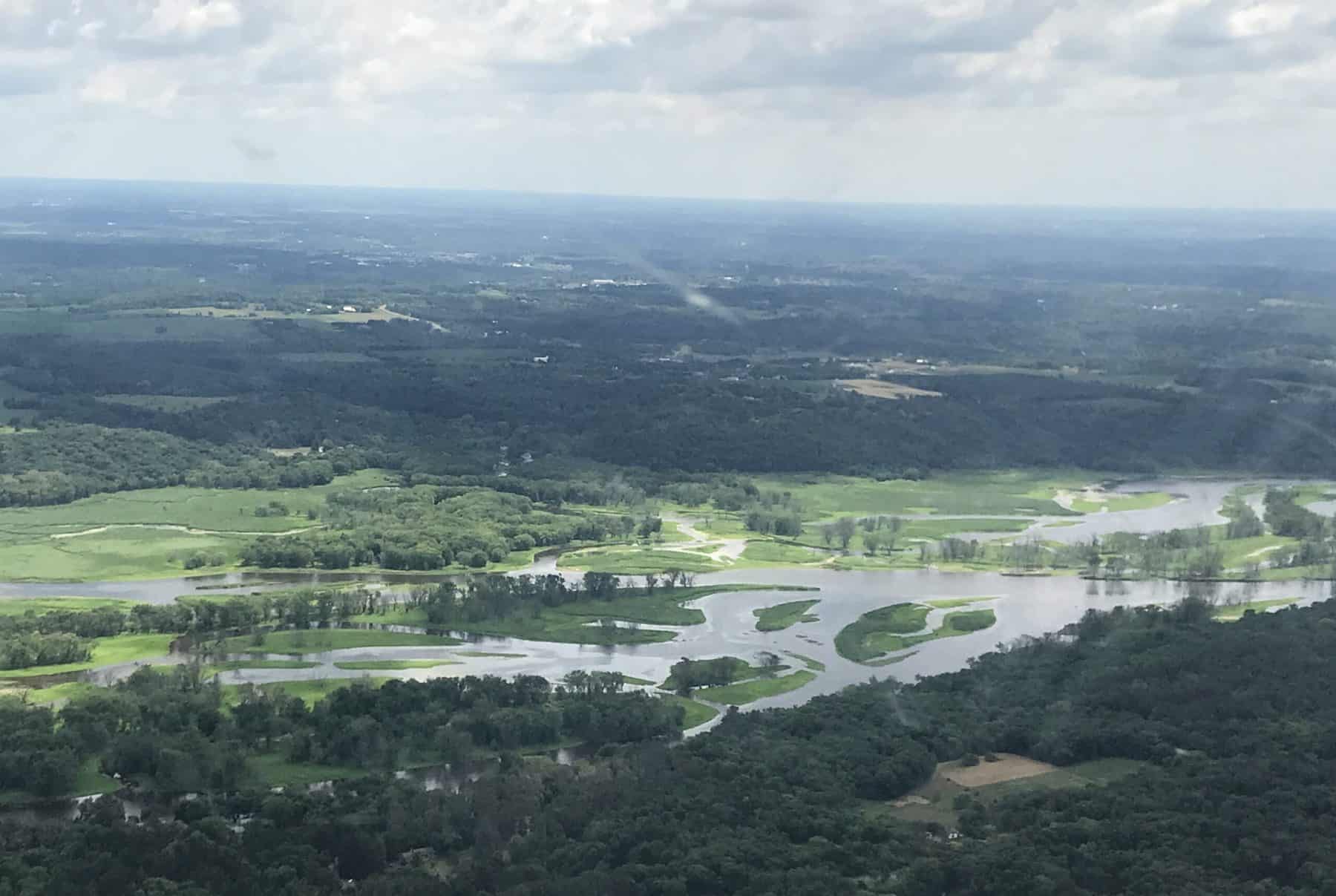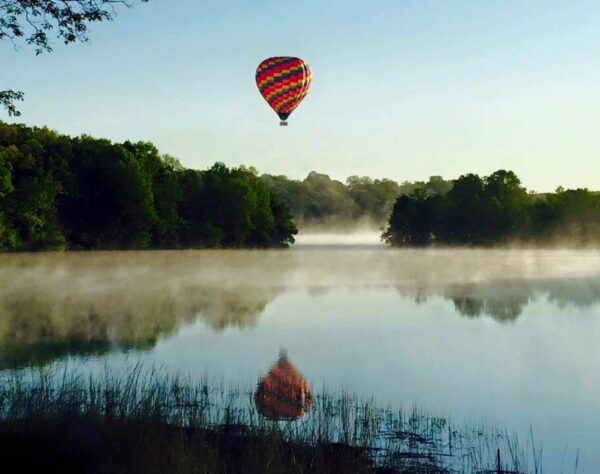 Join Stillwater Balloon and their expert pilots for a two- to three-hour adventure with one hour of flight time over the beautiful St. Croix River Valley. Launch from Stillwater Balloon's Lakeland, Minnesota balloon port just 3 blocks off the river (at sunrise or two hours before sunset). This flight offers a Champagne celebration upon landing where each passenger receives an engraved, keepsake Champagne flute. Two standard tickets are included in this experience. Bidding begins at $150, with a retail value of $590 for two tickets.
Come stay under the stars in this magical bell tent, located a half mile from the St. Croix River. Enjoy a queen bed with comfy bedding, wood stove for heat, outhouse, and an outdoor fire area for cooking during your stay. Take advantage of your time near the St. Croix by hiking or snowshoeing down to the banks of the river. This glamping experience for two is very private and hidden by trees overlooking the prairie and river valley. Relax and unwind as you soak in the warmth of the woodstove and the healing power of nature. Bidding begins at $30, with a retail value of $113.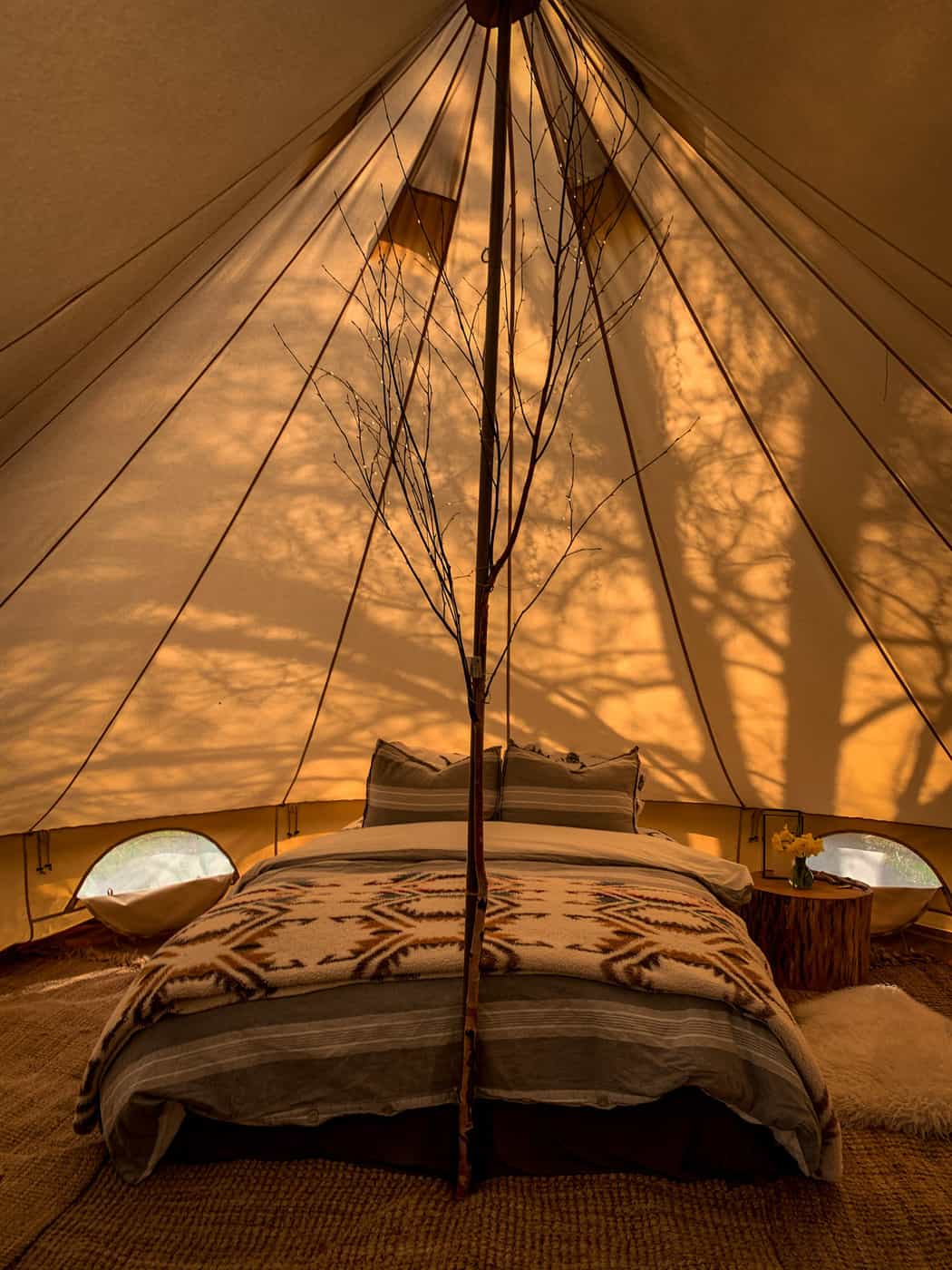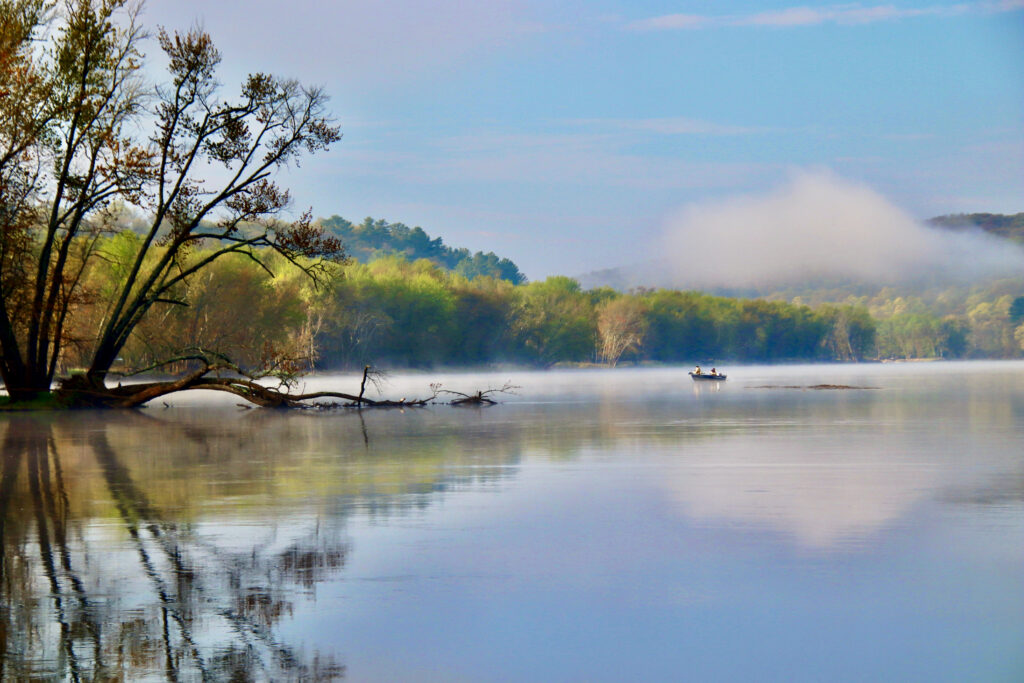 Sarah Lilja is a photographer based in Lake Elmo, Minnesota. Since 2017, photography has been an integral part of her exploration of the world. Lilja uses her camera to document and explore unique perspectives and anomalous subjects, drawing the viewer's attention to unseen details, vibrant colors, and distinctive compositions. She exhibits both locally and nationally, most recently at ArtReach Gallery in Stillwater, Minnesota, and Las Laguna Gallery in Laguna Beach, California.
Sunrise on the St. Croix was taken in 2021 in Marine on St. Croix, Minnesota during Lilja's Artist at Pine Needles residency, sponsored by the St. Croix Watershed Research Station. This stunning 16" x 22" print captures the spirit of the river on a misty morning and comes with custom framing performed by the artist. Bidding begins at $50, with a market value of $190.
Necklace by Monica Zachay, Jeweler
With a passion for the environment around her, Monica Zachay enjoys spending her free time creatively incorporating natural elements into mixed metal jewelry designs. With deep connections to the St. Croix and Namekagon, she finds an abundance of inspiration within the beauty that is the St. Croix River Valley. 
Copper and brass accents are added to a base of sterling silver to create this one of a kind pendant. Using silver soldering techniques, metals are combined, with designs intricately cut by hand using a jeweler's saw. A patina is applied to the piece to highlight its delicate features and give it a rustic appeal. Bidding begins at $65, with a market value of $250.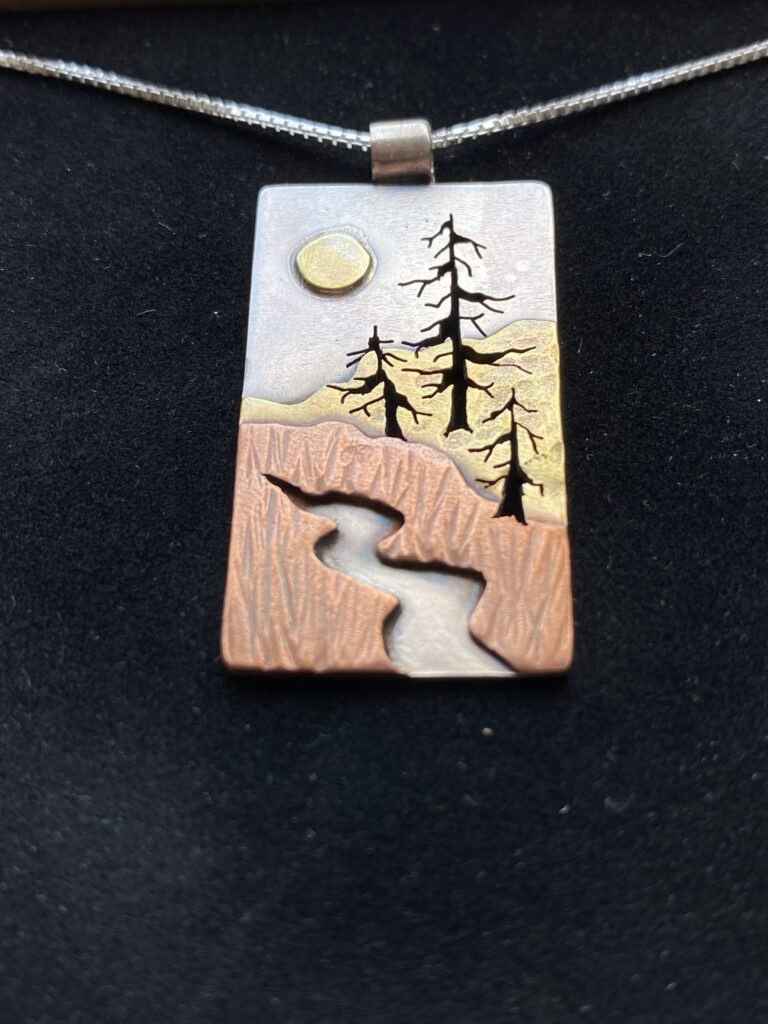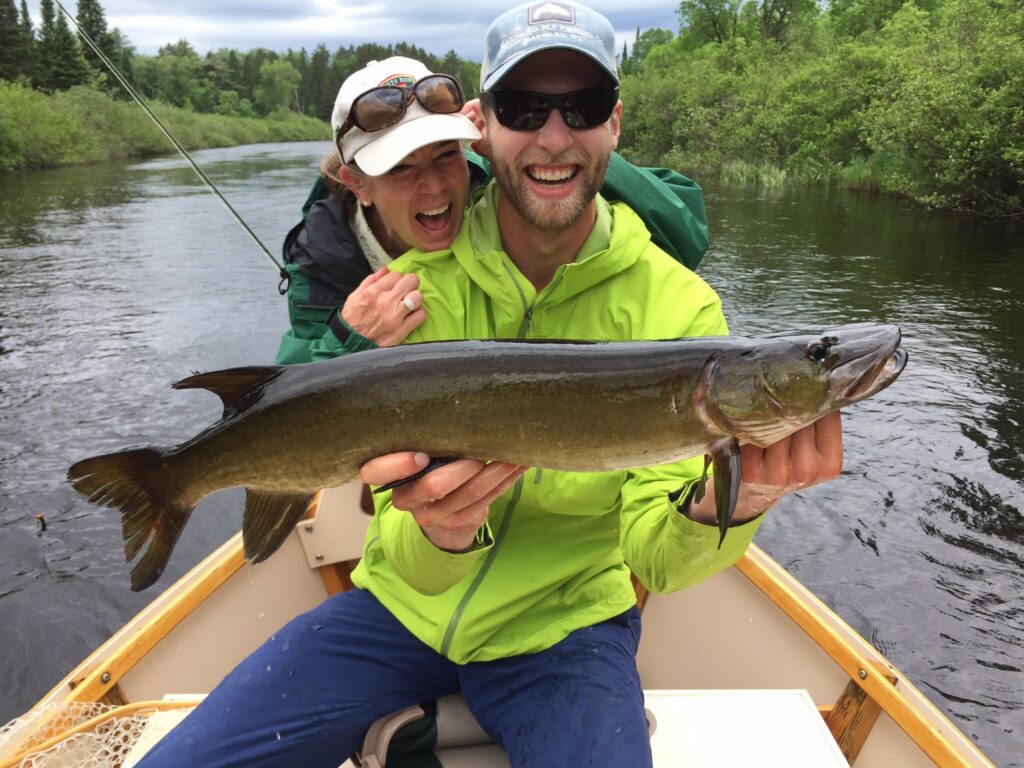 Fly Fishing Trip with the Hayward Fly Fishing Company
Experience the best of fly fishing on the scenic rivers of northern Wisconsin with the iconic Hayward Fly Fishing Company!
This unique experience for two will get you and a companion on the St. Croix or Namekagon Rivers for a once-in-a-lifetime day of pursuing the legendary muskies, pike, and bass found in these rivers. Your trip will be led by expert guide Stu Neville, owner of the Hayward Fly Fishing Company and Vice Chair of the Wild Rivers Conservancy Board of Directors.
Enjoy the tranquility of wild and scenic rivers along with the comfort of fishing from a drift boat. Your top-of-the-line equipment will be provided for the day, as well as lunches, beverages, and snacks. Plan on an 8-hour fishing day and making memories to last a lifetime! Bidding begins at $125, with a retail value of $500.
Tasting and Tour at 45th Parallel Distillery
Take a tasty tour for up to 8 people at the fabulous, family-owned 45th Parallel Distillery!
With over 14 years of experience crafting the tastiest cocktails in the St. Croix Valley, 45th Parallel's Distillery is a must-visit for the connoisseur of fine spirits. This tasting will provide a sampler of 45th Parallel's offerings and an inside look at their creation.
You'll also get to take home a bottle of 45th Parallel Vodka to savor the slow craft philosophy at home. Distilled in small batches to avoid unwanted flavors, this additive-free vodka has a sweet aroma and clean, balanced taste for an artisan alternative to mass-produced varieties. Bidding begins at $25, with a retail value of $107.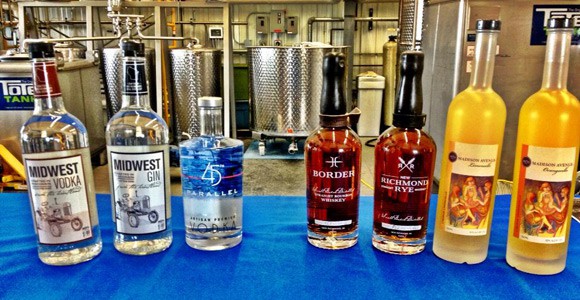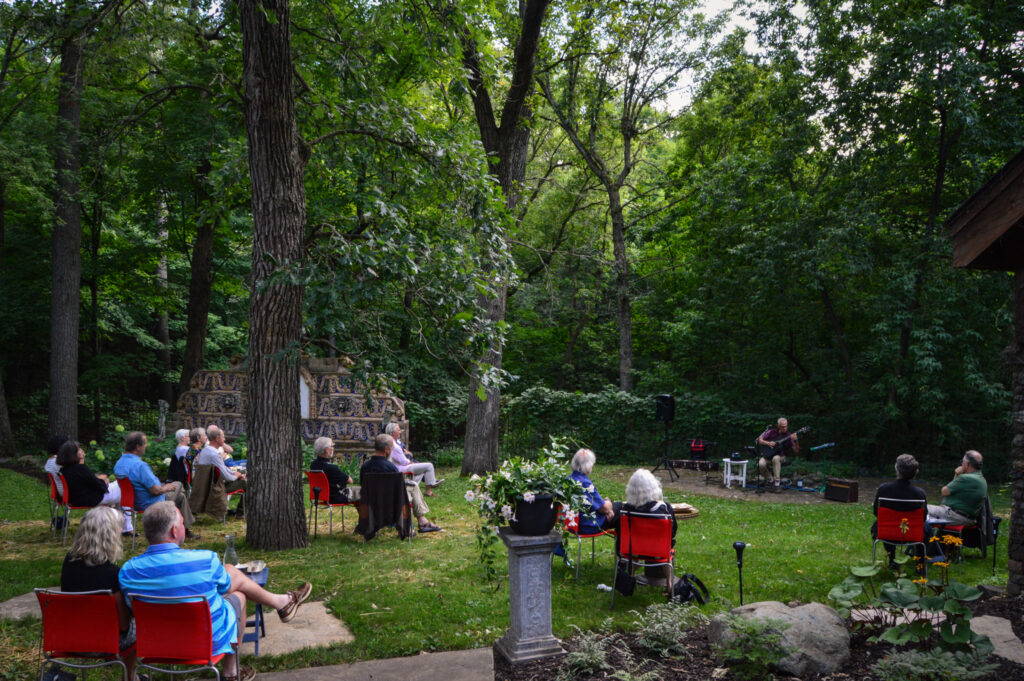 Peter Mayer Holiday Concert
Celebrate the holiday season with a concert and one-of-a-kind Conservancy celebration on Thursday, December 9.
Held in the intimate setting of the Horst Rechelbacher Boulderwall, formerly the Aveda Spa, this holiday celebration will feature a locally crafted dinner and drinks from Osceola's Watershed Cafe at 6:00 PM prior to a cozy performance at 7:00 PM by Minnesota's own Peter Mayer. 
Peter Mayer has been singing and songwriting full-time for 25 years, performing in venues across the United States and beyond. He writes songs for a small planet—songs about interconnectedness and the human journey—songs about life on earth and the mysterious and wondrous fact of our existence.

The recipient of fellowships from the McKnight and the Bush Foundations, Peter has eleven albums to his credit and has sold over 100,000 of them. He lives in Stillwater, Minnesota with his wife and two daughters.
Get early access to tickets at "Forever Wild", and join us in celebrating the warmth of the season with one another! Tickets for two are $2,500, and single tickets are $1,500.
"If you love melody, if you love to laugh, if you love the universe and all of the marvels that astonish us every day of our lives, then Peter Mayer's music is just what the doctor ordered."
—Brian Thomas Swimme, author of "Journey of the Universe"
Overnight Stay at Stillwater's Water Street Inn
Spend a night next to the St. Croix River in Stillwater's only riverside hotel!
The Victorian-inspired rooms of the Water Street Inn offer beautiful details and decor, double whirlpool baths, and gas fireplaces for a cozy, romantic atmosphere. Many rooms also offer breathtaking views of the river and spacious balconies to enjoy the ambience of downtown Stillwater and the Historic Lift Bridge. Treat yourself to the delicious cuisine of Charlie's Irish Pub and Restaurant before walking around downtown Stillwater and even a section of the new Loop Trail!
Enjoy a getaway close to home in the nationally registered historic district of Stillwater! Two 1-night stays are available. Bidding begins at $125 for each opportunity, with a total retail value of $518.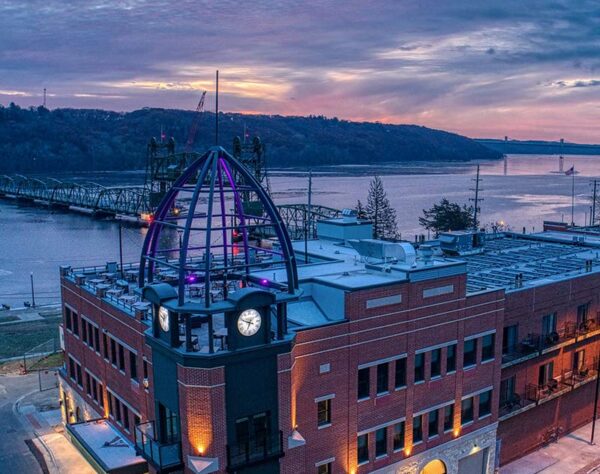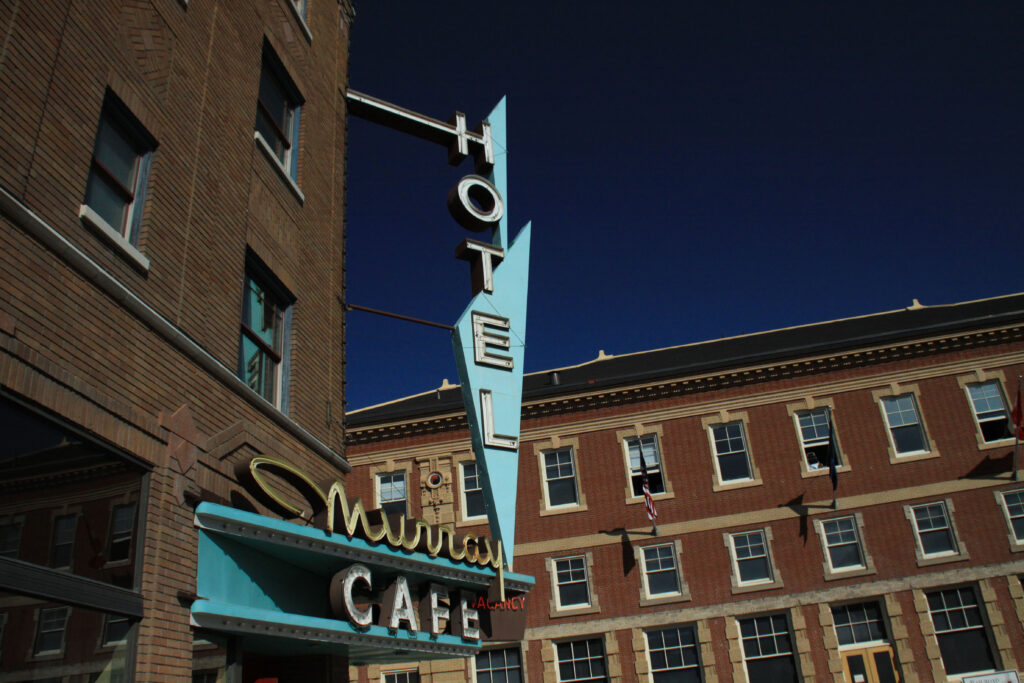 3-Night Stay at Montana's Murray Hotel
Get away to one of Anthony Bourdain's Top 10 Hotels in the World! 
The Murray Hotel in historic Livingston, Montana is located just 50 minutes away from Yellowstone National Park's famous North Entrance arch. This 3-night stay for two people is perfect for anyone looking to explore the Rocky Mountains or for any lovers of history, fine dining, and theater. If the mountains are calling you, this is the perfect opportunity to go. 
Imagine the perfect s'more and campfire, but without the smoke and hassle. With a Solo Stove Bonfire, you'll be able to maximize the joy of the moment and make great memories during your next camping trip or backyard gathering!
This smokeless portable fire pit is constructed from stainless steel. Designed to burn efficiently with minimal ash, it's a campfire made better. Your stove comes with the fixings for s'mores and roasting sticks so you're all set for a sweet treat! Bidding begins at $120, with a retail value of $445.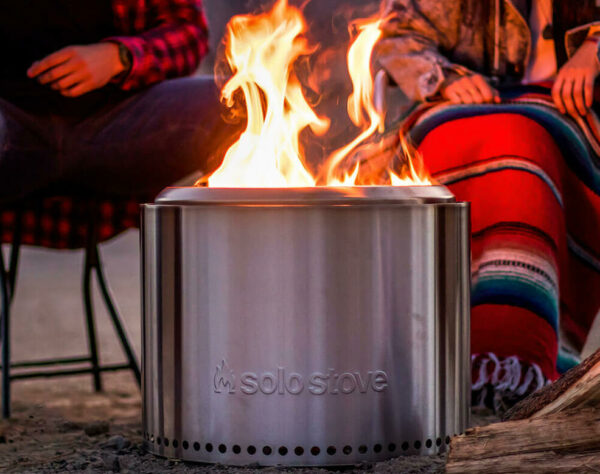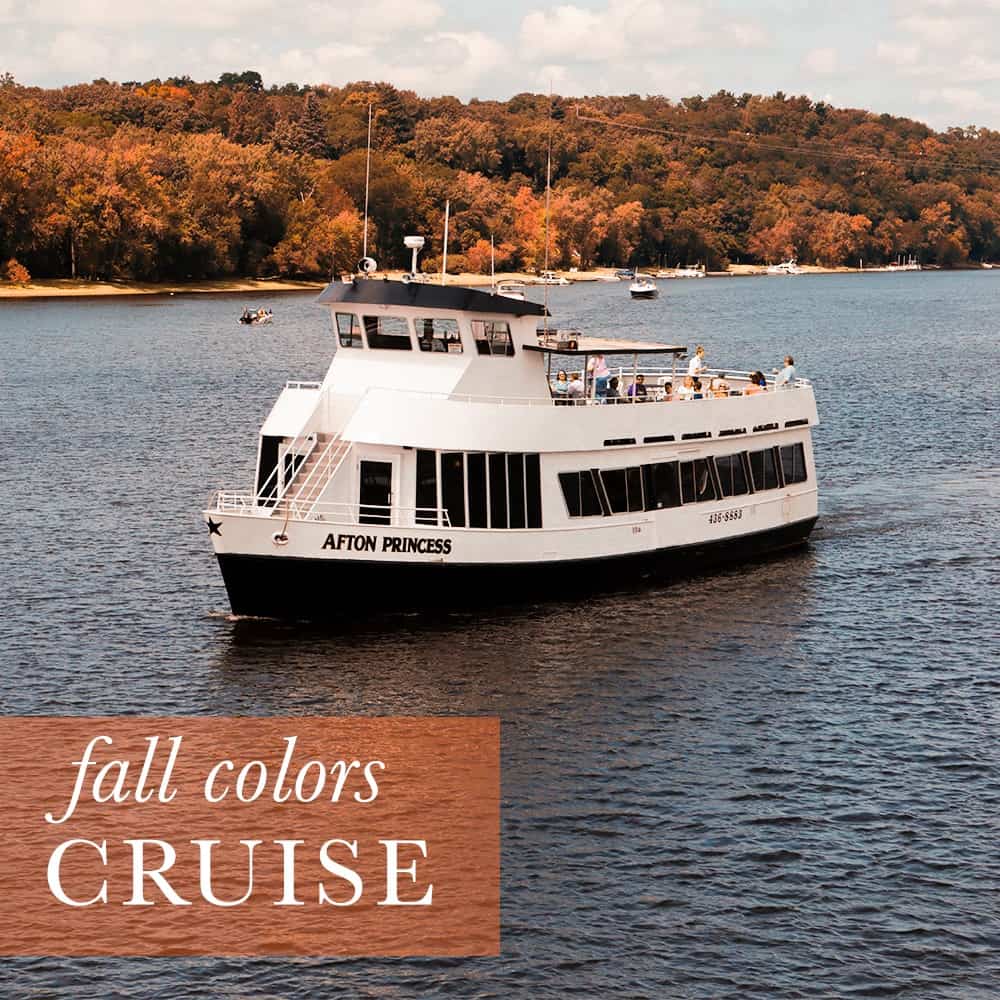 Fall Colors Brunch with St. Croix River Cruises
Calling all lovers of phenology and autumn colors! You'll want to fall for this beautiful brunch along the St. Croix River on Saturday, October 9 from 10:45 AM-3:00 PM. 
The Afton Princess will take you around the lower St. Croix as you enjoy a bountiful meal featuring seasonal ingredients. Treat yourself to the sights of autumn and near peak color as you enjoy a relaxing Saturday afternoon outing! Get early access to tickets at "Forever Wild". Tickets are $75 per seat and limited to 50.
Create a one-of-a-kind wooden, bent shaft canoe paddle in this unique 3-day class from the Marine Mills Folk School! You'll come away with a functional work of art to take on your next paddling adventure. From wood selection to hand tools and paddle design, you'll also gain a new appreciation for paddles and the satisfaction of crafting. This class is great for beginners and includes all materials.
Bidding begins at $45, with a retail value of $175.