Wisconsin Water Week: St. Croix Regional Conference
March 11 @ 9:00 am

-

4:00 pm

$20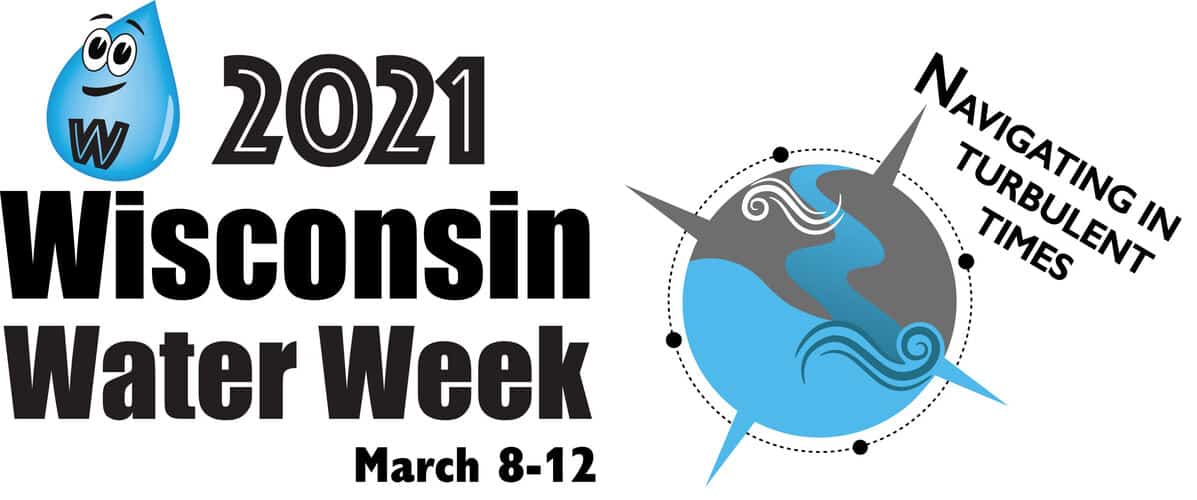 For over thirty years, the Wisconsin Lakes and Rivers Convention has been an annual gathering of lake and river lovers of all stripes: Lake and River Stewards, Lake Leaders, Lake and River Professionals, and members of the Wisconsin Lakes Partnership.
Meeting together to share research, management options, and educational strategies, convention participants gain new ideas and a renewed support network.
Our 2021 event will attempt to bring together an even wider net of people who care for our water. The first ever Wisconsin Water Week will feature 3 days of content-rich presentations and panels on Monday-Wednesday, regionally-focused sessions on Thursday, and locally-focused meetings and events on Friday.
The St. Croix Regional Session on Thursday, March 11 will feature presentations by experts working throughout the St. Croix River watershed.
Click here for more details about the presentations and speakers.
Join us to celebrate water in Wisconsin and be part of the solution!
When: Thursday, March 11 from 9:00 AM-4:00 PM
Where: Virtual
Cost: $20 per day for attendees
Schedule:
9:00 AM – 10:15 AM "The Art and Practice of Earth Repair: Stories from Around the World"
Breakout Sessions
10:30 AM – 11:15 AM "Leveraging Intentional Partnership to Navigate Turbulent Waters: The Saint Croix National Scenic Riverway and Wild Rivers Conservancy Partnership"
10:30 AM – 11:15 AM "What to Expect When You're Expecting a CAFO: The Perspective of a Small Town Faced with a Large Hog CAFO Wanting to Locate Within Its Borders"
11:15 AM – 11:30 AM Break (networking, exhibitors, and sponsors)
11:30 AM – 12:30 PM "Charting a Path for a Socially Regenerative Agriculture"
Breakout Sessions
1:15 PM – 2:15 PM "Small Invader, Big Impact: Protecting the St. Croix River from EAB Doesn't Stop in the Winter"
Join presenters Katie Sickmann and Colton Sorenson on Friday, March 12 for a field trip to learn more about EAB monitoring efforts! Register here.
1:15 PM – 2:15 PM "A Look at Conservation Practice Implementation in The St. Croix Watershed"
2:30 PM – 3:30 PM "United, We Can Solve This"
3:30 PM – 3:45 PM Regional Closing – Monica Zachay, Wild Rivers Conservancy Director of Programs