"Watershed" – Mary Pettis Exhibition (January)
January 6, 2022 @ 2:00 pm

-

January 29, 2022 @ 3:00 pm

Free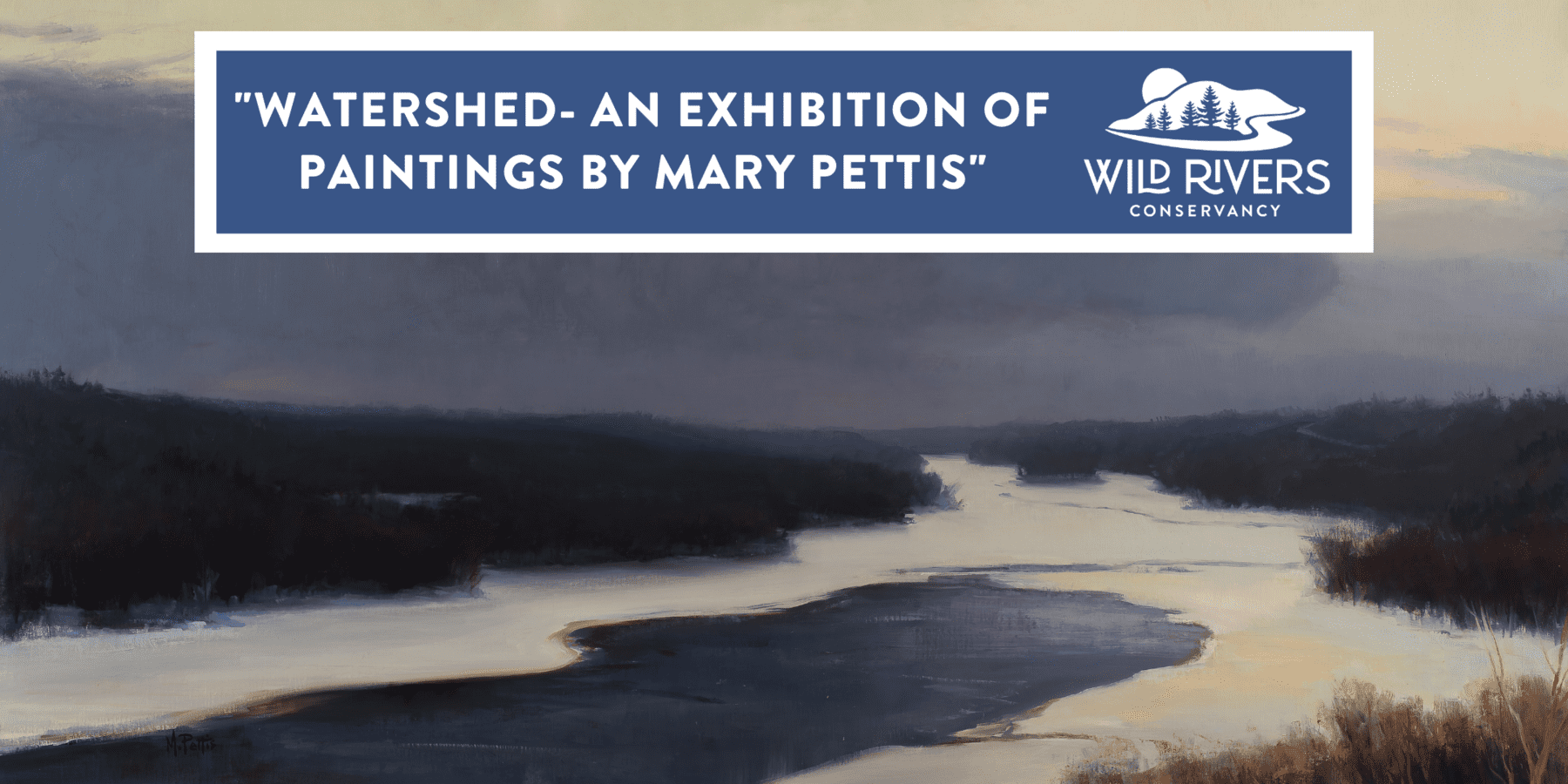 Experience the St. Croix National Scenic Riverway as captured in artful moments by acclaimed artist Mary Pettis
while supporting a thriving watershed, forever accessible, scenic, and wild.
Boulderwall at The Acreage  |  1015 N Cascade Street  |  Osceola, WI 54020
Home of Wild Rivers Conservancy of the St. Croix & Namekagon
Hours for January 2022:
Thursday, January 6   |  2 PM- 6 PM
Friday, January 7    |   2 PM – 5 PM
Saturday, January 8    |   12 PM – 3 PM
Friday, January 14    |   2 PM – 5 PM
Saturday, January 15    |   12 PM – 3 PM
Thursday, January 20   |  2 PM- 5 PM
Friday, January 21    |   2 PM – 5 PM
Saturday, January 22    |   12 PM – 3 PM
Friday, January 28    |   2 PM – 5 PM
Saturday, January 29    |   12 PM – 3 PM
"Watershed" – An Exhibition of Paintings by Mary Pettis will be on display in a special gallery show with 25% of the proceeds
from paintings sold during this exhibition benefiting the mission of Wild Rivers Conservancy.
The exhibition will feature over 60 original oil paintings of both iconic and intimate subjects throughout the Riverway.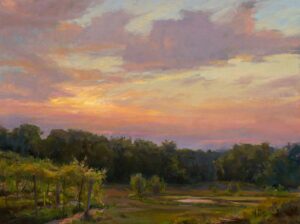 It is my hope that this exhibition does more than just help fund and celebrate
the mission of theWild Rivers Conservancy. I'm hoping that these paintings
carry our shared legacy of love for this valley and that they will inspire
continued stewardship of our sacred river and its watershed
~Mary Pettis~
Mary Pettis, local artist and Expressive Realist, is designated as a Living Master by Art Renewal Center (ARC), the highest gold-standard organization of representational arts. While her art has taken her around the world, Mary's heart is at home in the St. Croix River Valley. "I love its story, the historical and geological narrative stored in the layers of rocky sentinels lining the river. I care now more than ever that this local, thriving, wild, and scenic watershed be preserved and protected," Mary reflects.
For more information on the show with additional gallery hours, visit our event page Watershed.
For more information on Mary Pettis and her paintings, visit www.marypettis.com.
Questions? Please contact Bethany Cox, Director of Development.