3 Day Namekagon Paddle (June) SOLD OUT
June 12, 2022

-

June 14, 2022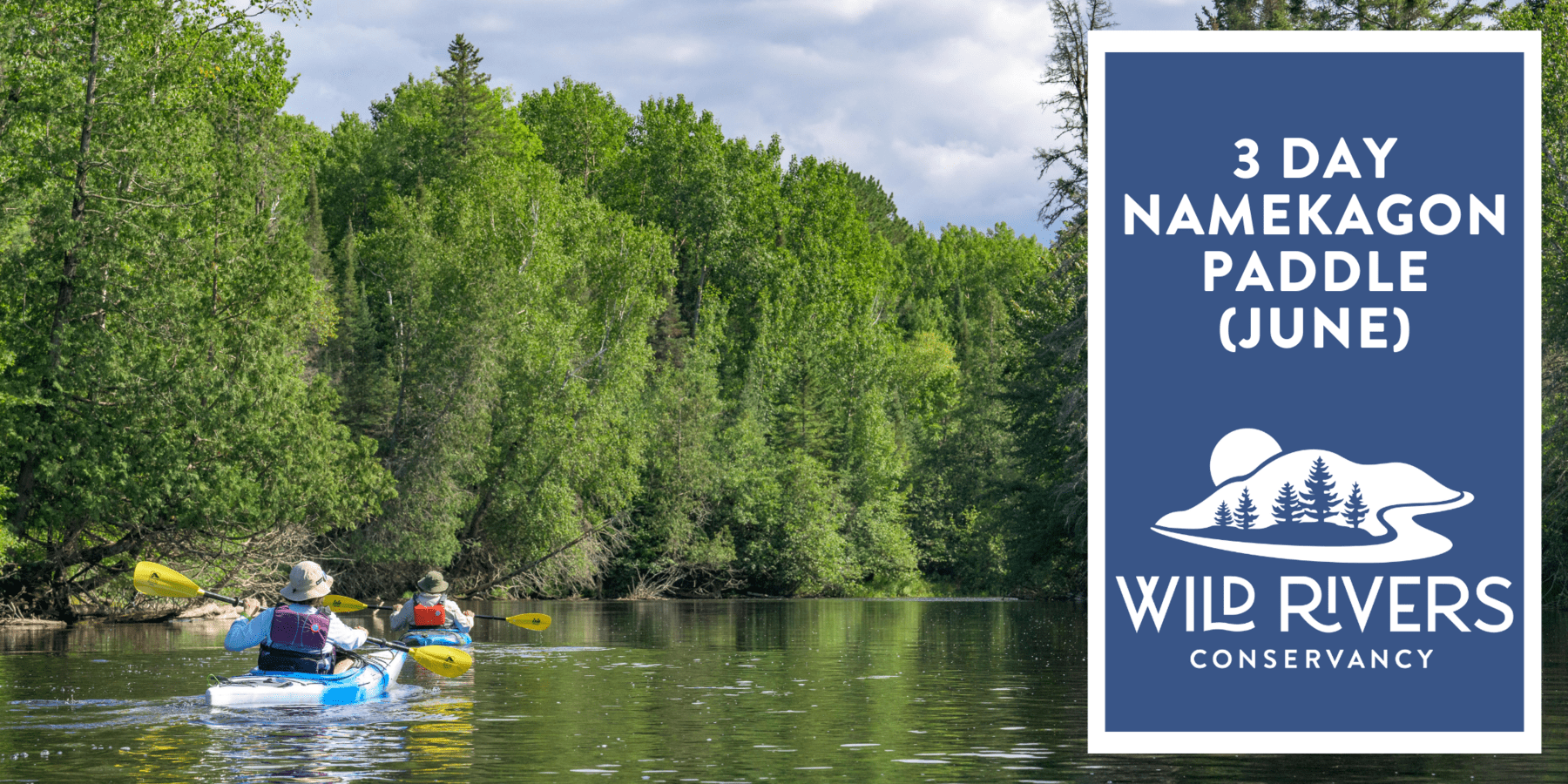 2022 TRIP DATES:
Sunday, June 12 – Tuesday, June 14
SOLD OUT
EXPERIENCE THE NAMEKAGON RIVER on a 3-day river journey that takes you down the Namekagon River from Cable to Springbrook, Wisconsin. The Namekagon River, located in northwestern Wisconsin just a few hours outside of the Twin Cities, offers an idyllic setting for those that want to connect with what makes this watershed the gem that it is today. Let our experienced staff guide you down this wild and scenic waterway. You will experience quiet, tranquil stretches where river redhorse swim under your kayak, turtles bask in the sun, and if you're lucky, a sturgeon or otter is spotted. Through the turns and bends, you will paddle through small rapids, under bridges, and around wild rice. Our paddle lead guides the way while our paddle sweep ensures no one paddles alone.
Our staff will ensure your comfort and safety – and fun! From the moment you arrive, you will be supported as needed for the duration of your trip. Whether it's making sure your PFD vest fits correctly or you get some tips on how to navigate one of the chutes, someone will be near to lend a hand.
The June paddle has sold out.
Please contact us at info@wildriversconversvancy
if you'd like to be added to the wait-list.