Bald Eagle Count 2020
January 25, 2020 @ 7:00 am

-

5:00 pm

FREE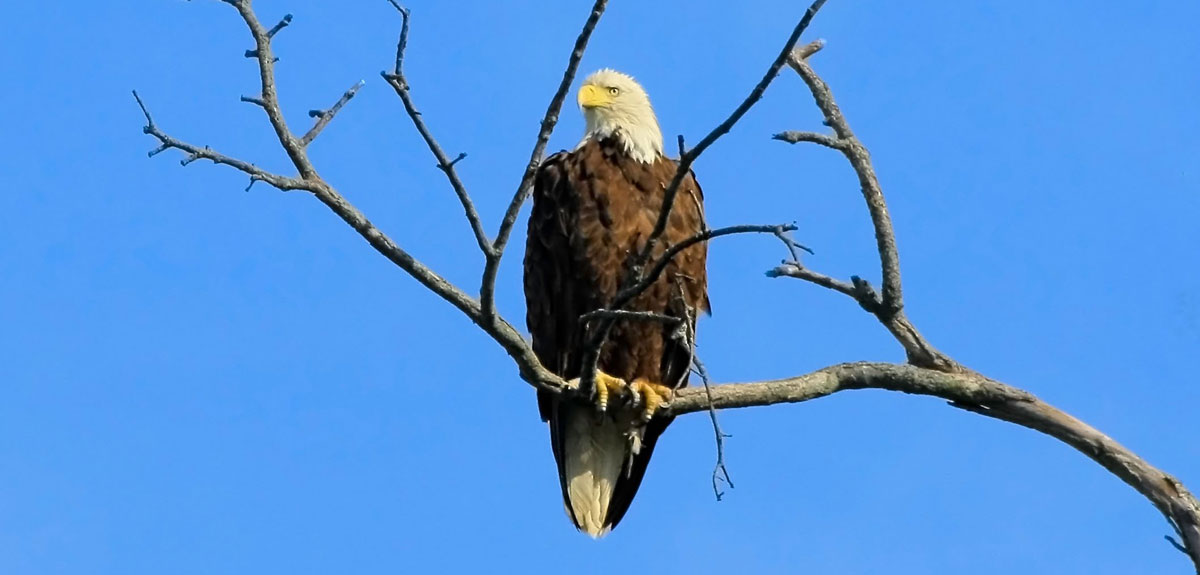 Your Car. Your Count.
What: Bald Eagle Count 2020
When: Saturday, January 25, anytime between 7am and 5pm
Where: Anywhere within the St. Croix River Watershed, but we recommend sticking to the rivers close to you and their landings.
Who: Anyone who lives in the 7,700 square mile St. Croix River Watershed!
Why: Since 2013, there has been a downward trend in the percentage of young eagles recorded on counts across the Midwest. The percentage of young is now about where it was in the late 1960's. The last 5-year average of 27.6% is actually lower than the 5-year average in the late 1960's of 28.5%. We need to find the reason! 
How: 
Register below online.
Plan your route.
Print the survey form.
Count the bald eagles you see along your route.
Record your sightings on the survey form.
Keep moving so you don't recount the same eagles.
Submit your survey form to the Wild Rivers Conservancy:

Scan and email to: info@scramail.com OR Mail to: PO Box 655, St. Croix Falls, WI 54024
*After submitting your survey form, you will be entered in a drawing to receive an Wild Rivers Conservancy schwag bag!
Additional web links: