2020 Namekagon River Clean-Up
September 19, 2020

-

September 20, 2020

FREE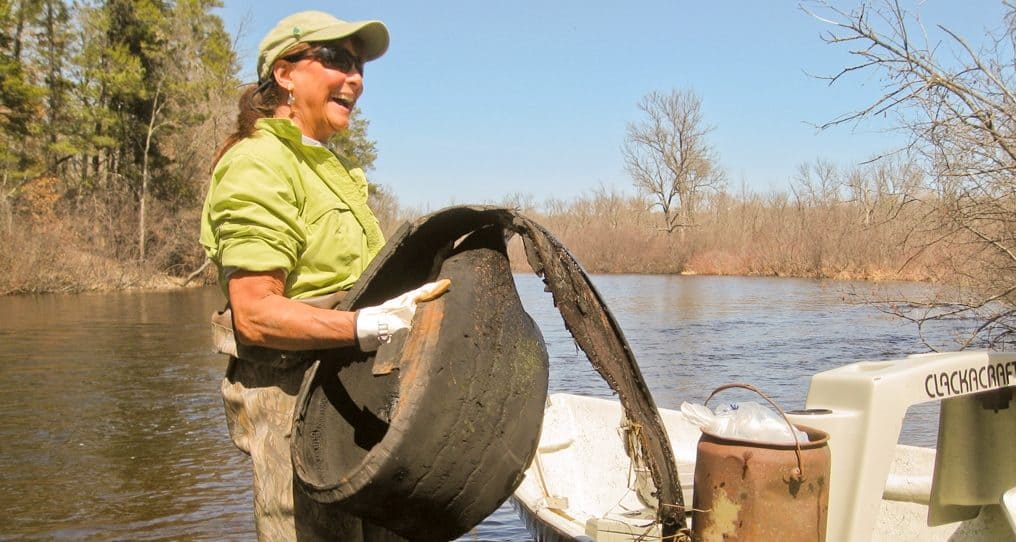 Join us on the Namekagon River to participate in a river-wide cleanup during the weekend of September 19-20, 2020 in honor of National Clean Up Day on September 19!
We encourage you to clean up the rivers as you paddle through this National Park and practice good stewardship and live by the old saying, "Leave it better than you found it!" 
The Hayward Area Chamber of Commerce and participating outfitters, including Jack's Canoe Rental and Log Cabin Resort, will have bags for trash collecting. Please take the trash you collect with you—pack it in, pack it out in the Riverway.
While helping the river, here are a few important things to remember:
The National Park Service needs your help to preserve archeological resources within the Riverway.  If you encounter a cultural artifact or historic object in or near the river, please leave it where it is, photograph the object, and note its location as specifically as possible. Examples of cultural artifacts include branded logs, rusted iron/metal objects, and stone tools.  If it is not safe to leave the object where it is, please note the location and turn it over to the NPS as soon as possible.  The NPS can be reached at: 715-483-2274.
If you encounter scientific monitoring equipment during your clean-up efforts, please leave it where you find it. There is no need to contact NPS in this situation.
It is hunting season, and hunting is allowed within Riverway boundaries. Please wear blaze orange or brightly colored clothing for your safety.
BONUS: Submit photos of your cleanup finds to katew@scramail.com and enter into a contest for a chance to win a cool river inspired gift!
The categories are…largest single item; most unusual and/or interesting object; and largest volume of trash taken out of the river.
Photos must be submitted by September 30.